YTV Brings The Heat This Summer With A Sizzling Lineup Of New Shows And Even More Big Fun Movies
June 19, 2017

YTV BRINGS THE HEAT THIS SUMMER WITH A SIZZLING LINEUP OF NEW SHOWS AND EVEN MORE BIG FUN MOVIES
Enter the "Zhuniverse" with Frankie and Her Fun-Seeking, Furry Pets in the New Animated Series, The ZhuZhus Premiering Tuesday, July 4 at
4 p.m. ET/PT
The Zone Crew Kick Off Their Annual Summer Road Trip, Zone on the Road, on
Monday, July 31 at 4 p.m. ET/PT
YTV Brings the Red For Canada's Birthday Bash with a Marathon of L.M. Montgomery's Anne of Green Gables Film Series, Culminating with the Premiere of the Final installment, Fire & Dew, Saturday, July 1 Beginning at 2 p.m. ET/PT
This Summer's Big Fun Movies Playlist Features Blockbuster Hits Tangled, Paddington,
Muppets Most Wanted and More
Join YTV as it cruises into summer with an action-packed lineup full of new shows, marathons, movies, and more. Adventure awaits with the premieres of the final L.M. Montgomery's Anne of Green Gables film Fire & Dew on Canada Day, new Nelvana series The ZhuZhus on July 4, and numerous blockbuster hits airing weekends on Big Fun Movies, from Disney's Tangled (July 8) to Muppets Most Wanted (July 2). Plus, beginning July 31, The Zone crew is taking viewers on a cross country road trip in the Zone on the Road. Follow the hosts as they travel coast-to-coast searching for more "peaceful" photos to add to their growing collage of fan-generated pictures that celebrate the people and places of Canada.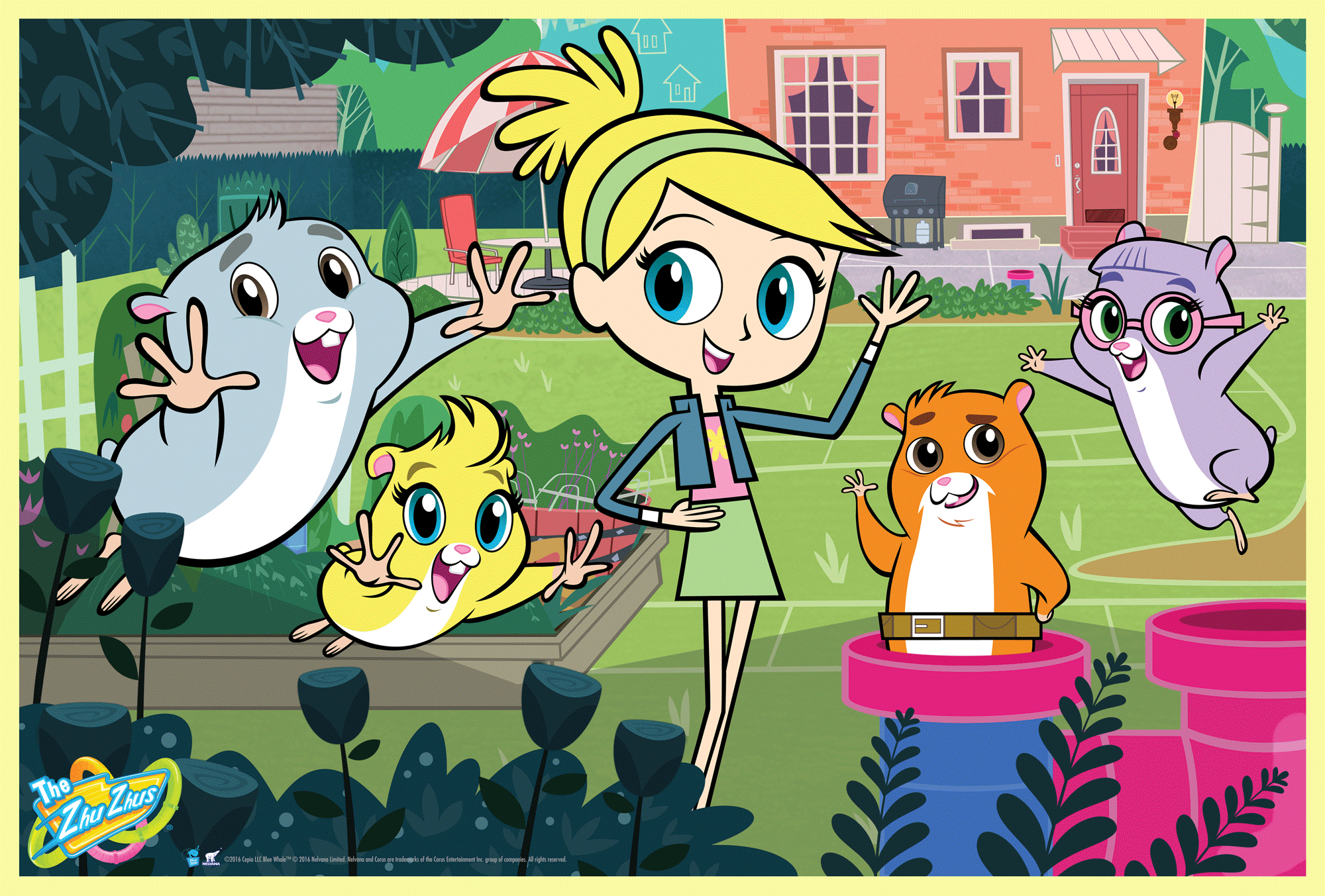 Adventures come in all shapes, sizes, and furs in the new animated series, The ZhuZhus premiering Tuesday, July 4 at 4 p.m. ET/PT on YTV.
Based on the ZhuZhu Pets toy phenomenon, Nelvana's The ZhuZhus features a curious bunch of fun-seeking adventurers, Pipsqueak, Num Nums, Chunk, and Mr. Squiggles, who live with Frankie and the Pamplemousse family in Anytown. With their distinctive birthmarks, undeniable charm, and fur-raising escapades, the ZhuZhus prove they are no ordinary pets – they're extraordinary! Always on a quest for fun, the ZhuZhus have to stay on their tiny toes to keep up with the non-stop action, laughs, and adventures.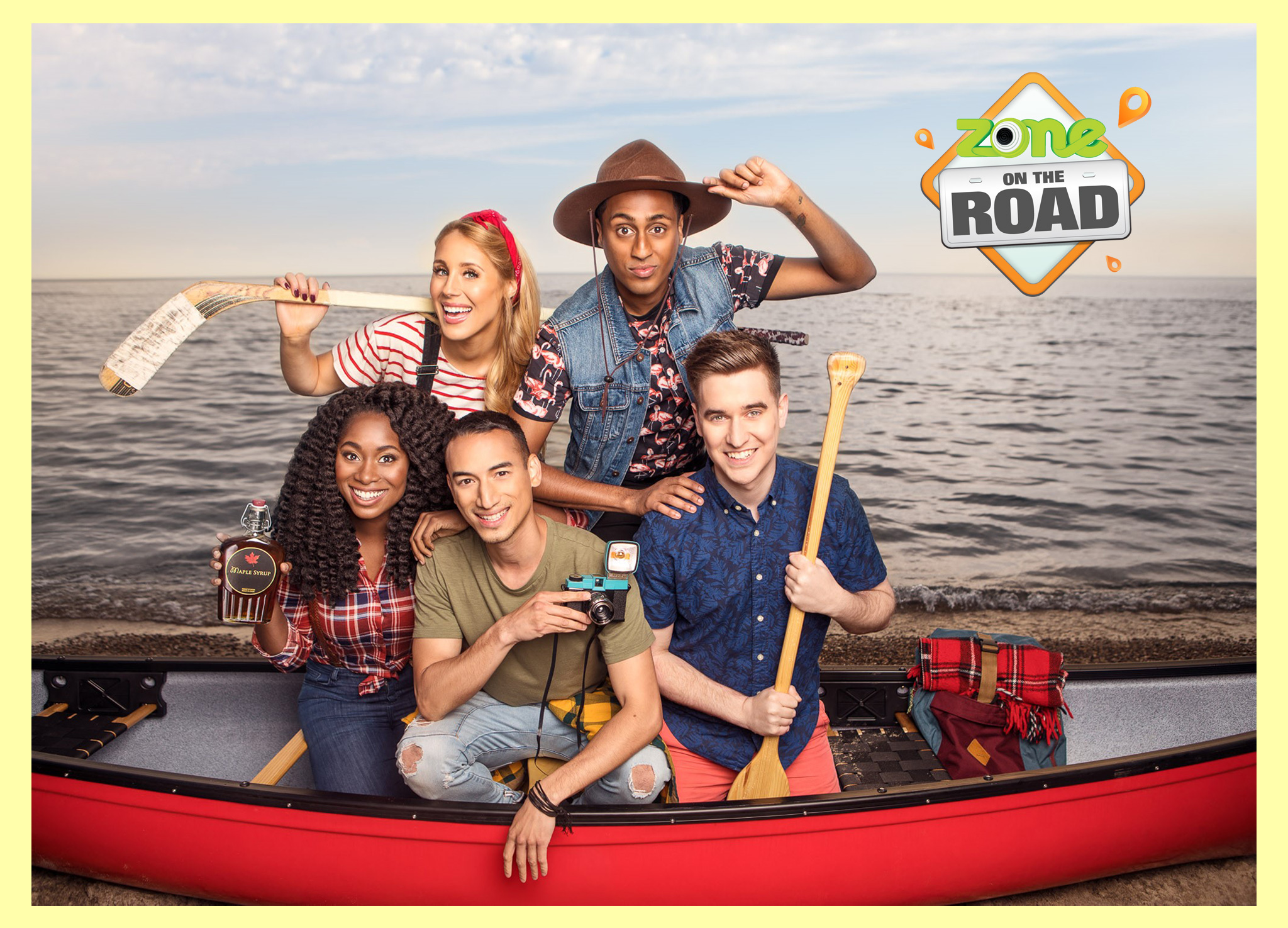 Beginning Monday, July 31 at 4 p.m. ET/PT, YTV is packing its bags – and its selfie stick – for this year's Zone on the Road, where hosts Carlos, Lisa, Suki, Jesse, and Meisha travel coast to coast in search of more photos to complete their epic Canadian collage.
To decide where to stop on this year's trip, the hosts compiled all the images from The Zone's Canada 150 social campaign, Peaces of Canada, to see which parts of this great nation were missing. Discovering new places from B.C. to P.E.I, The Zone crew are marking their maps and embarking on a nationwide voyage to discover the missing Peaces of Canada. Tune in weekdays beginning Monday, July 31 at 4 p.m. ET/PT to watch their progress as they are met by a variety of challenges, local celebs, and iconic Canadian landmarks.Bonus content will be available on YTV's YouTube Channel as well as ytv.com/shows/the-zone featuring vlogs, photos, and more all summer long. Viewers are also encouraged to follow the hosts' success on social media using the hashtags #ZoneOnTheRoad and #YTVCanada150.
This summer, fans will also have a chance to walk through "Haully," the YTV Haul of Fame trailer featuring an inside peek at The Zone hosts' lockers, exclusive footage from the Zone on the Road – Peaces of Canada, and a fun new photo booth. Check out the trailer at this year's Canadian National Exhibition (CNE) in Toronto beginning Friday, August 18.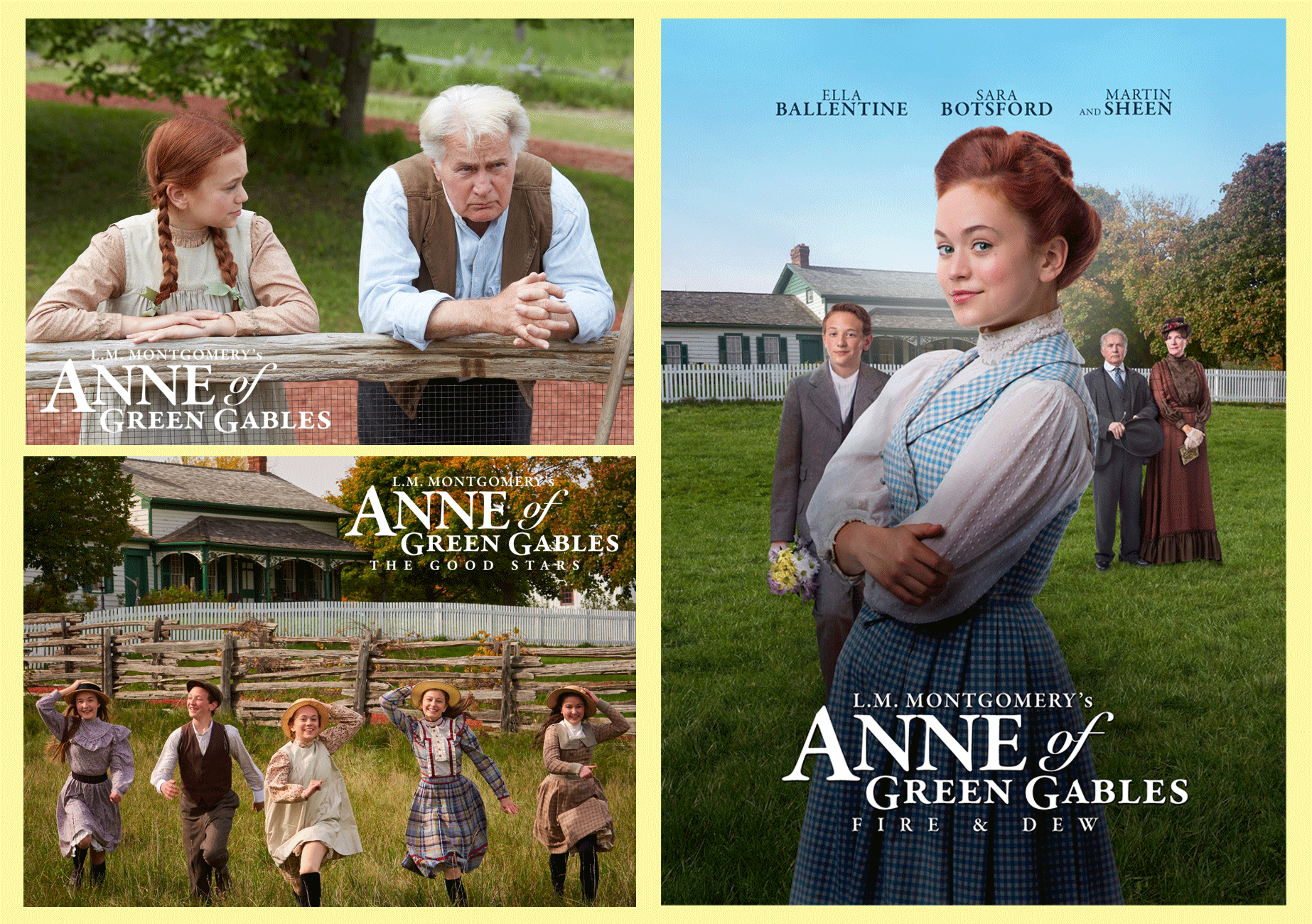 Oh, Canada! YTV celebrates the nation's 150th birthday with a marathon of L.M. Montgomery's Anne of Green Gables film series on Saturday, July 1 beginning at 2 p.m. ET/PT, concluding with the world premiere of the third and final film, Fire & Dew at 6 p.m. ET/PT.

In L.M. Montgomery's Anne of Green Gables: Fire & Dew, Anne heads to Charlottetown to attend accelerated classes as she continues to work towards her dream of being a school teacher. While there, she is forced to adapt quickly to her new surroundings and classmates as she navigates her way through her first school experience outside of her beloved Green Gables. Anne finds herself facing daunting choices for her future, the stirrings of romance, and tragedy unlike anything she's ever known. Meanwhile, Matthew and Marilla Cuthbert contend with advancing age as they deal with financial challenges and the first signs of declining health.
L.M. Montgomery's Anne of Green Gables airs Saturday, July 1 at 2 p.m. ET/PT followed by L.M. Montgomery's Anne of Green Gables: The Good Stars at 4 p.m. ET/PT.
Click here to watch the Fire & Dew trailer!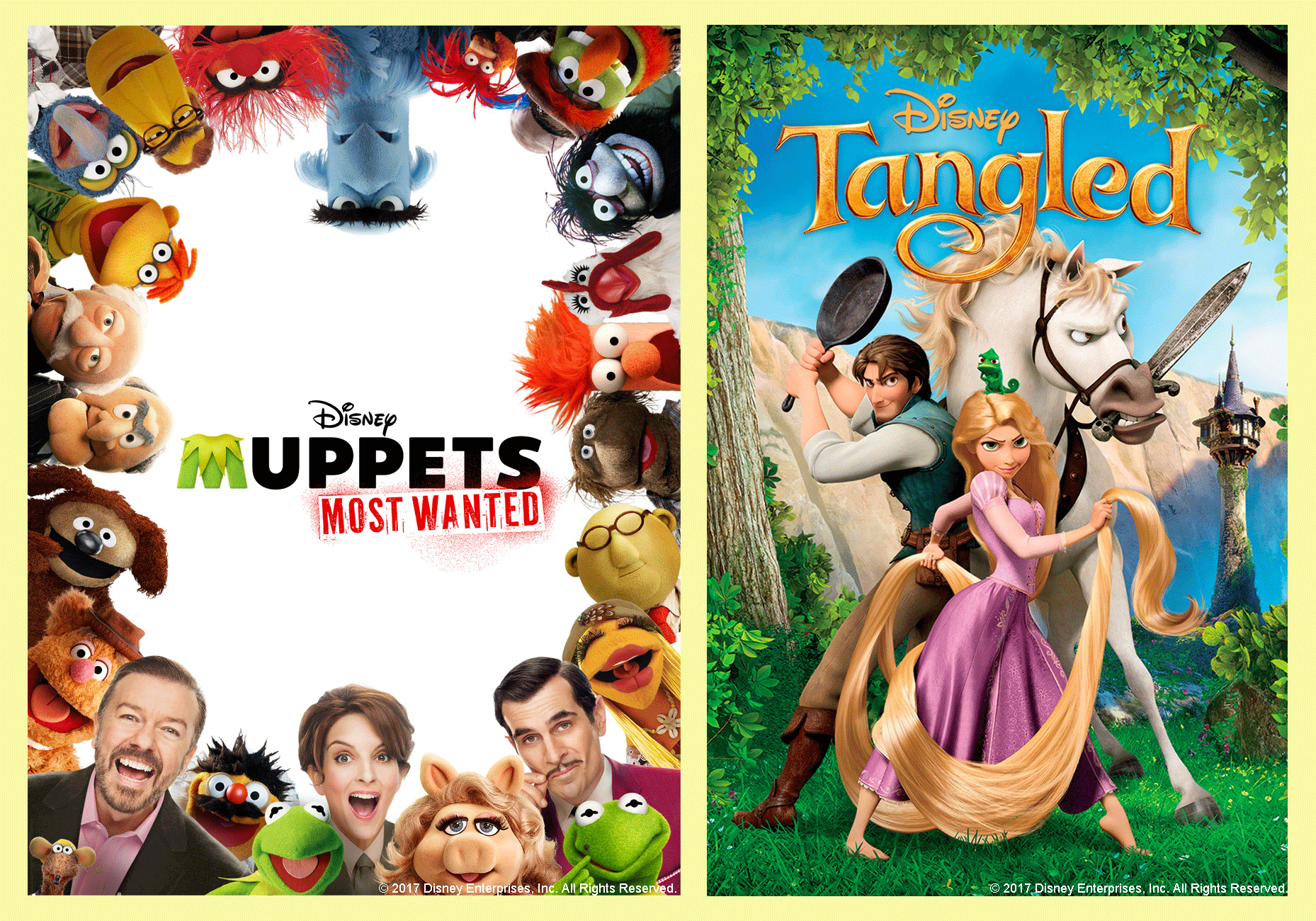 Experience out-of-this-world adventure weekends on YTV beginning at 4 p.m. ET/PT during the Big Fun Movie block with new and returning blockbuster hits including:
Despicable Me 1 and Despicable Me 2 airing back-to-back on Sunday, June 25 beginning at 4 p.m. ET/PT
Paddington premiering Saturday, July 1 at 8 p.m. ET/PT
Muppets Most Wanted premiering Sunday, July 2 at 6 p.m. ET/PT
Tangled premiering Saturday, July 8 at 6 p.m. ET/PT followed by a sneak peek of Tangled: The Series at 8 p.m. ET/PT