Toon Boom Answers Growing Demand For Animated Content
June 13, 2017
TOON BOOM ANSWERS GROWING DEMAND FOR ANIMATED CONTENT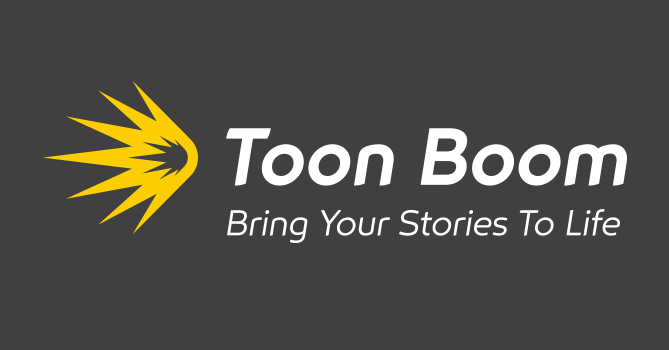 Toon Boom Animation, a world leader in animation and storyboard software, has unveiled its new brand and a new product, Toon Boom Producer. A company that innovates to help animation studios and artists produce what they envision, Toon Boom is evolving to provide new markets, studios, businesses, and artists, with a broader portfolio of creative solutions to meet the demand for original animated content.
Producer is the highly anticipated addition to their award-winning line of products and is designed for animation studios and production companies working with Storyboard Pro and Harmony. It is a web-based production tracking and digital asset management tool that dramatically improves workflow and communication throughout the entire animation pipeline.
"To ensure artistry meets efficiency, Toon Boom has solved the challenge of managing assets in the studio environment with Producer. We designed this production/asset management and tracking solution to seamlessly integrate with Harmony and Storyboard Pro and fit into all types of animation production pipelines including animated feature films, television series, and game projects," said Francisco Del Cueto, CTO of Toon Boom Animation.
Toon Boom has also expanded its online educational training portal to better prepare animators for career advancement. With self-paced training and journeys, animators gain hands-on experience that will better prepare them for a studio production environment.
For more information on Producer, click: here.
About Toon Boom Animation
Toon Boom Animation Inc.'s award-winning software is the global standard for 2D animation and storyboarding. Toon Boom solutions provide everyone from enthusiasts to professionals with the artistic freedom to create in any style and efficiently publish anywhere. Major customers include Bento Box Entertainment, Disney Television Animation, DreamWorks Animation, Fox Television Animation, Mercury Filmworks and Nelvana.
For more information, visit: toonboom.com.
#####
For more information (press only):
Toon Boom Animation Inc.
Desideria Mastriaco
dmastriaco@toonboom.com
Marketing and Communications Manager
+1 514 490 6497