Take Flight With Disney's Magical Fall Lineup Of Fantastical New Series And Returning Fan Favourites
October 6, 2017
TAKE FLIGHT WITH DISNEY'S MAGICAL FALL LINEUP OF FANTASTICAL NEW SERIES AND RETURNING FAN FAVOURITES
The Girls Are Back in Town! New Season of Elena of Avalor Kicks off October 22 followed by Andi Mack's Premiere on October 27, on Disney Channel
Disney Junior Welcomes New and Familiar Faces with the Series Debut of Vampirina on October 7 and the Return of Miles from Tomorrowland in an all New Chapter, Mission Force One, on October 22
The Countdown to the Last Battle Begins with the Epic Final Season of Star Wars Rebels Beginning October 16 on Disney XD
Corus Entertainment's magical suite of Disney networks continue to bring Canadian viewers buzz-worthy moments, side-splitting laughs, and out-of-this-world adventure through imaginative new series and fresh seasons of hit shows this fall. Sit back and get ready for the Ghost crew's final mission in the last season of Star Wars Rebels on Disney XD; the introduction of new friends and the return of old ones in the premiere of Vampirina and Miles from Tomorrowland: Mission Force One and in the new seasons of the breakout series Andi Mack and Elena of Avalor on two of Canada's top five Kids networks*, Disney Junior and Disney Channel, respectively.
Disney Channel settles into fall with a can't-miss line up of fan-favourite series including the sophomore comedy-drama, Andi Mack, and the animated adventure series, Elena of Avalor.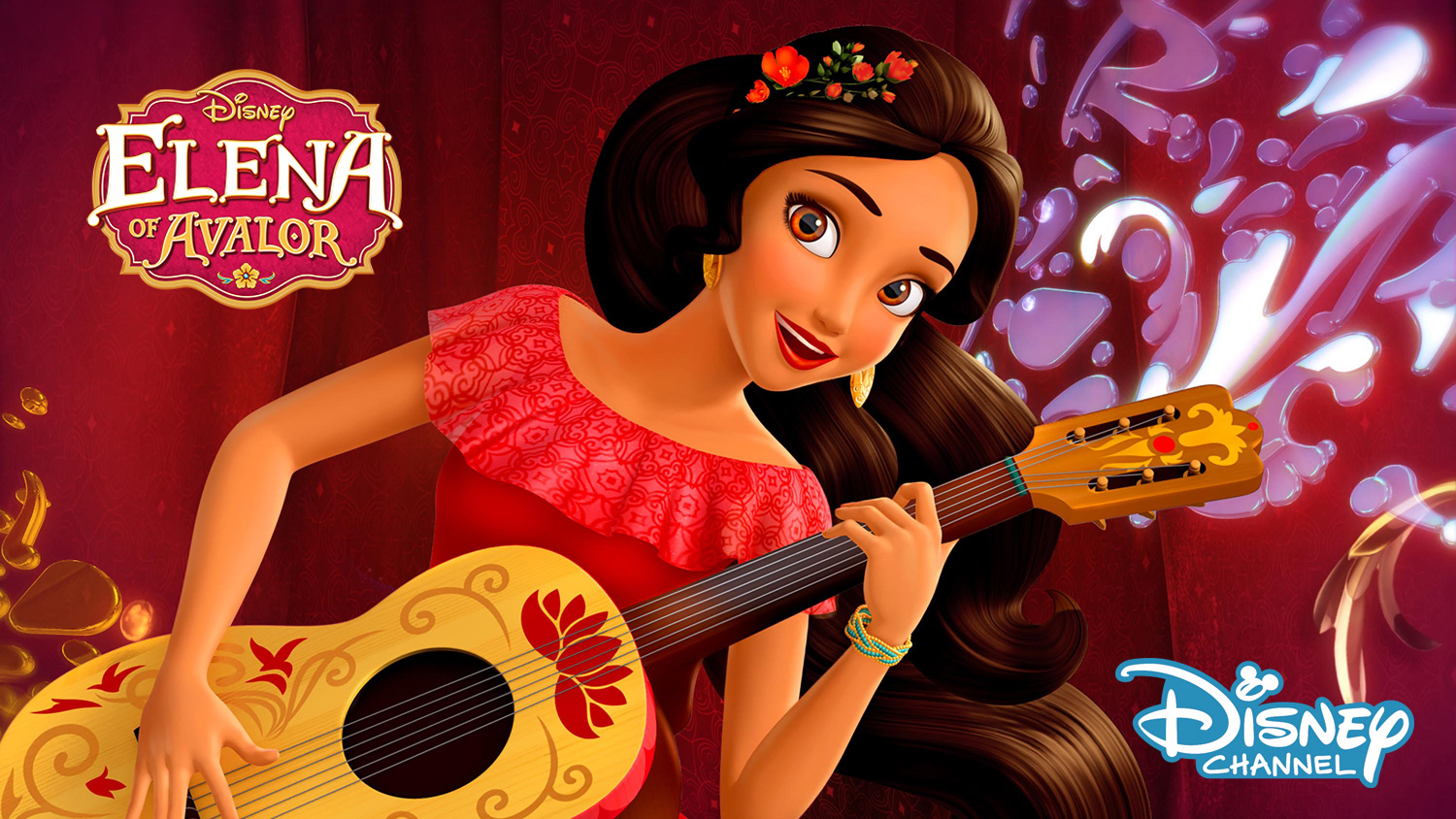 Her Highness returns in the #1 show on Disney Channel**, Elena of Avalor, on Sunday, October 22 at 6:30 p.m. ET/PT. Season 2 begins on Día de los Muertos, where Elena meets a Maruvian ghost named Amaláy who stands watch over the powerful Jewel of Maru. Genesis Rodriguez (Big Hero 6) voices as Amaláy.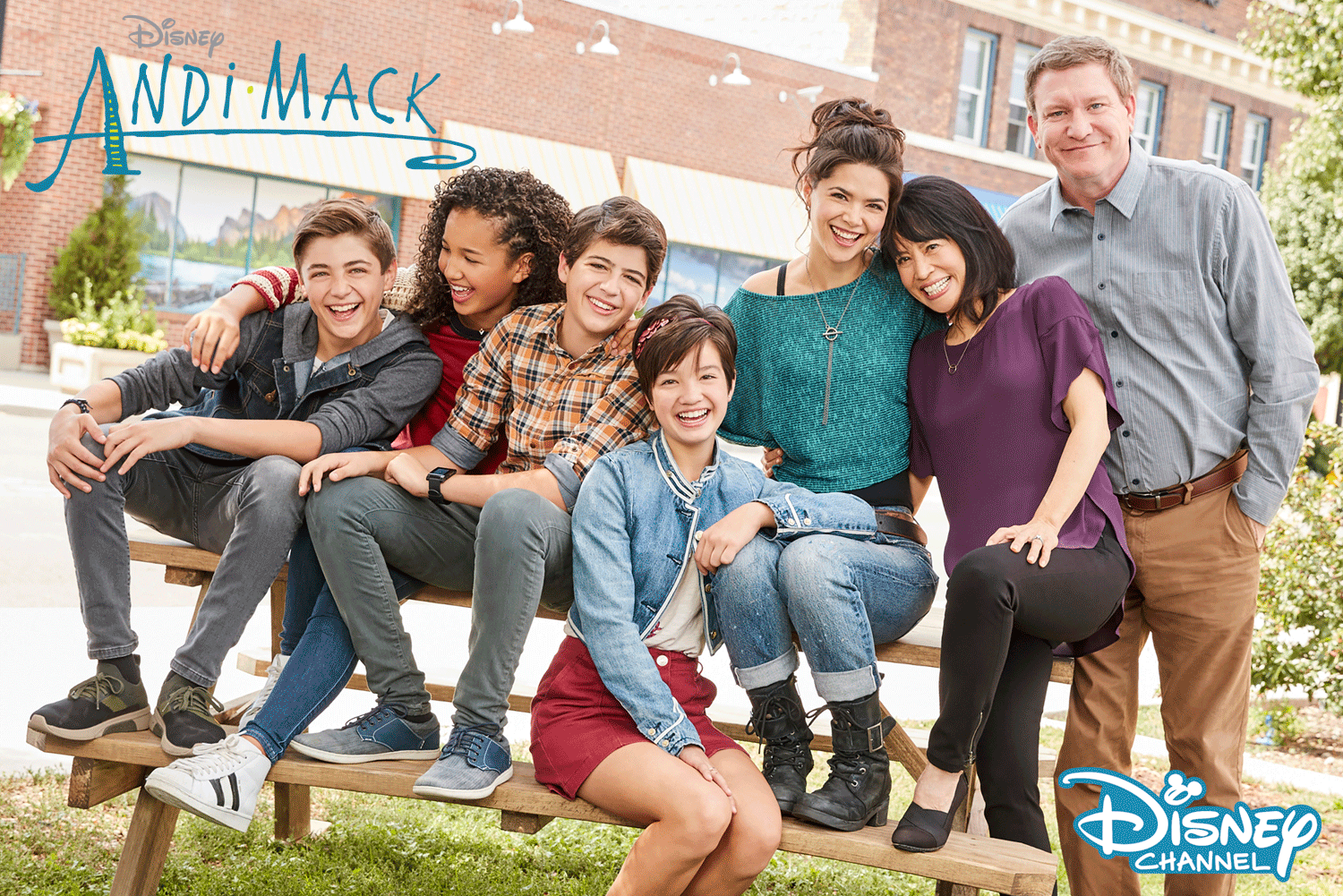 Then, the captivating series, Andi Mack returns in a one-hour premiere event, Friday, October 27 at 8 p.m. ET/PT. The first season introduced Andi on the eve of her 13th birthday just as she learns that her older sister Bex is actually her mother. This revelation puts Andi on an unfamiliar path of self-discovery which she navigates with the help of her two best friends, Cyrus and Buffy, and her loving family. In the season two premiere, Andi encourages Bowie to plan a future with Bex, convinced that her parents are destined to be together. Meanwhile, Cyrus introduces his girlfriend, Iris, to Andi and Buffy; and Jonah, Andi's middle school crush, invites her to the Space Otters' party.
Andi Mack joins Disney Channel's Friday night premiere block, which includes new episodes of Stuck in the Middle at 7:30 p.m. ET/PT.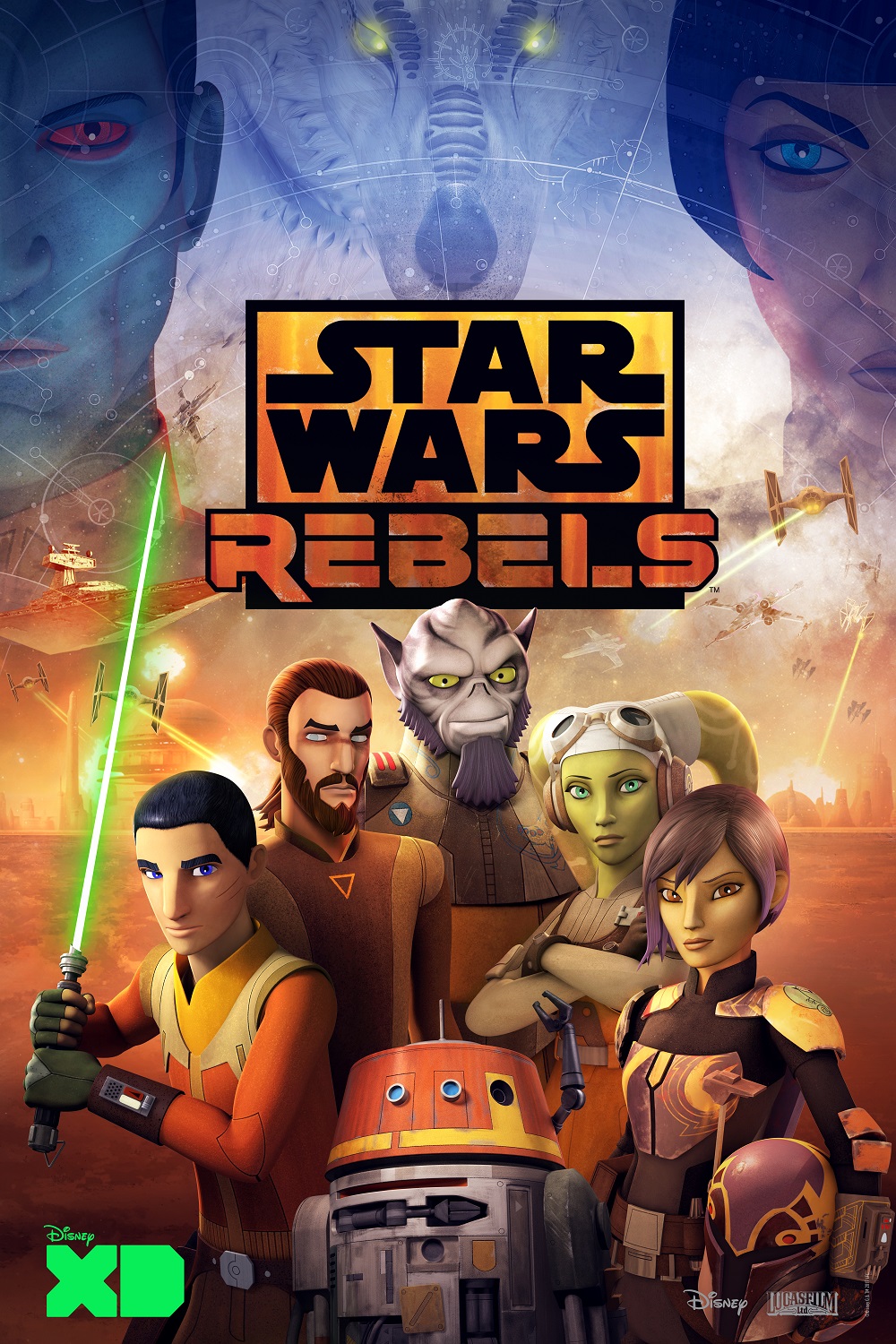 Old friends reunite and new allegiances are forged in the epic final season of Star Wars Rebels premiering Monday, October 16 at 9 p.m. ET/ 6 p.m. PT, only on Disney XD. The Ghost crew joins the growing Rebel Alliance, struggling to unite against the Galactic Empire. However, when a new Imperial threat arises on Lothal, Ezra leads the crew back to his home world to defeat the oppressive forces of the Empire, under the command of the cunning Grand Admiral Thrawn. The returning voice cast includes Freddie Prinze Jr. (Scooby-Doo) as Kanan, Vanessa Marshall (Guardians of the Galaxy) as Hera, Steve Blum (Digimon: Digital Monsters) as Zeb, Tiya Sircar (The Good Place) as Sabine, Taylor Gray (Thunderstruck) as Ezra, Dee Bradley Baker (American Dad!) as Captain Rex, David Oyelowo (Selma) as Kallus, Forest Whitaker (Rogue One) as Saw Gerrera and Lars Mikkelsen (House of Cards) as Grand Admiral Thrawn. Warwick Davis (Star Wars: Episode VI – Return of the Jedi) joins the cast this season as Rukh, Admiral Thrawn's deadly assassin.
Disney XD continues to deliver action-packed adventures Saturday nights with the return of Huey, Dewey and Louie in the all new animated series, DuckTales at 7:30 p.m. ET/ 4:30 p.m. PT, followed by new episodes of Marvel's Spider-Man at 8 p.m. ET/ 5 p.m. PT.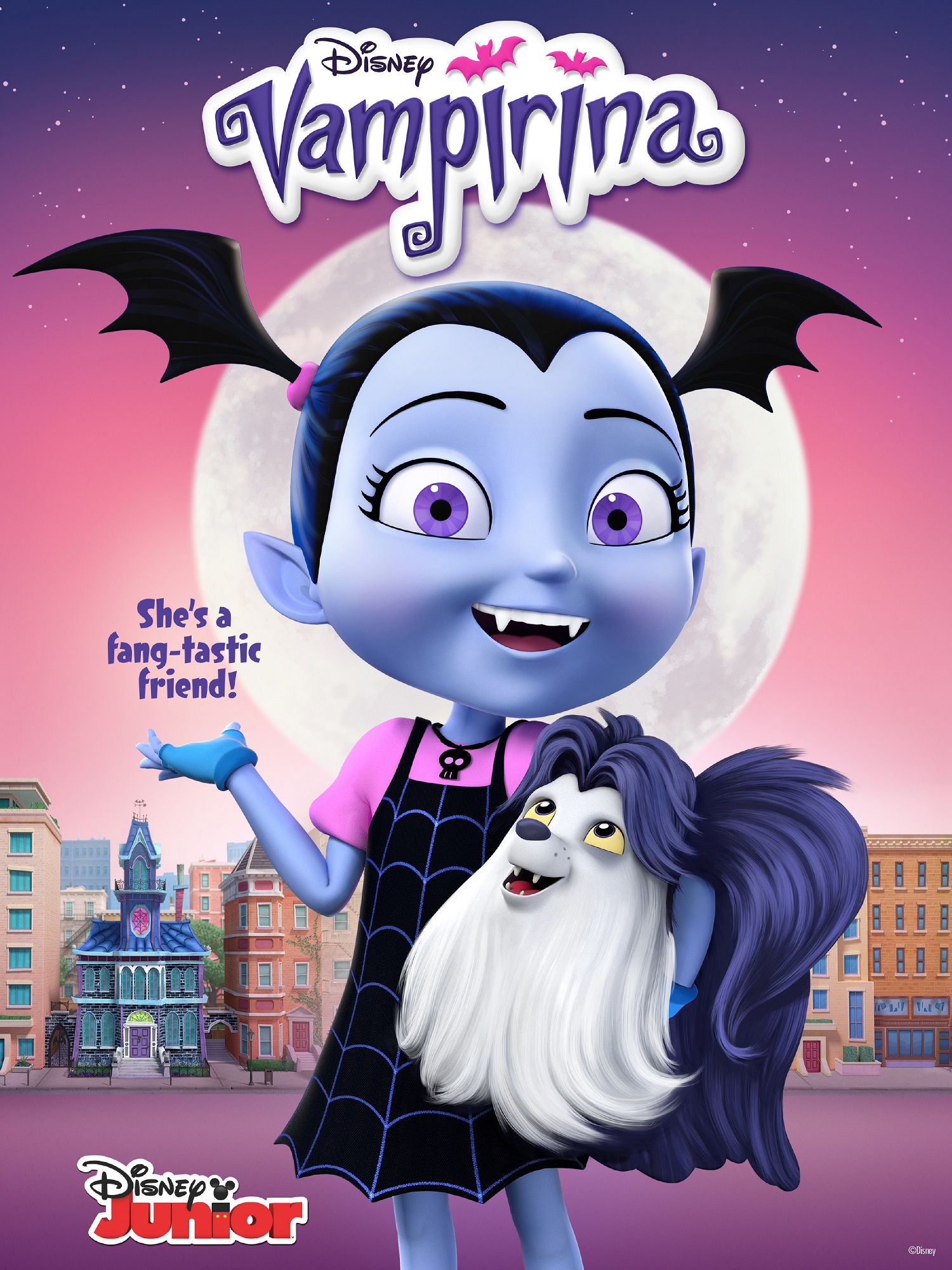 New faces join Disney Junior's lineup with the premiere of Vampirina, Saturday, October 7 at 9:25 a.m. ET/ 6:25 a.m. PT. The animated series that follows Vampirina (aka "Vee"), a lovable young vampire girl, who faces the joys and trials of being the new kid in town when her family moves from Transylvania to Pennsylvania. The series stars Lauren Graham (Gilmore Girls), James Van Der Beek (What Would Diplo Do?) and Isabella Crovetti (Colony) as the Hauntley family. Recurring guest stars include Tony Award-winning Broadway performers Patti LuPone (Evita) and Brian Stokes Mitchell (Kiss Me, Kate) as Vee's grandparents, Nanpire and Grandpop; and Wanda Sykes (black-ish) as Vampirina's cantankerous yet loyal gargoyle sidekick Gregoria.
Watch the Vampirina trailer here.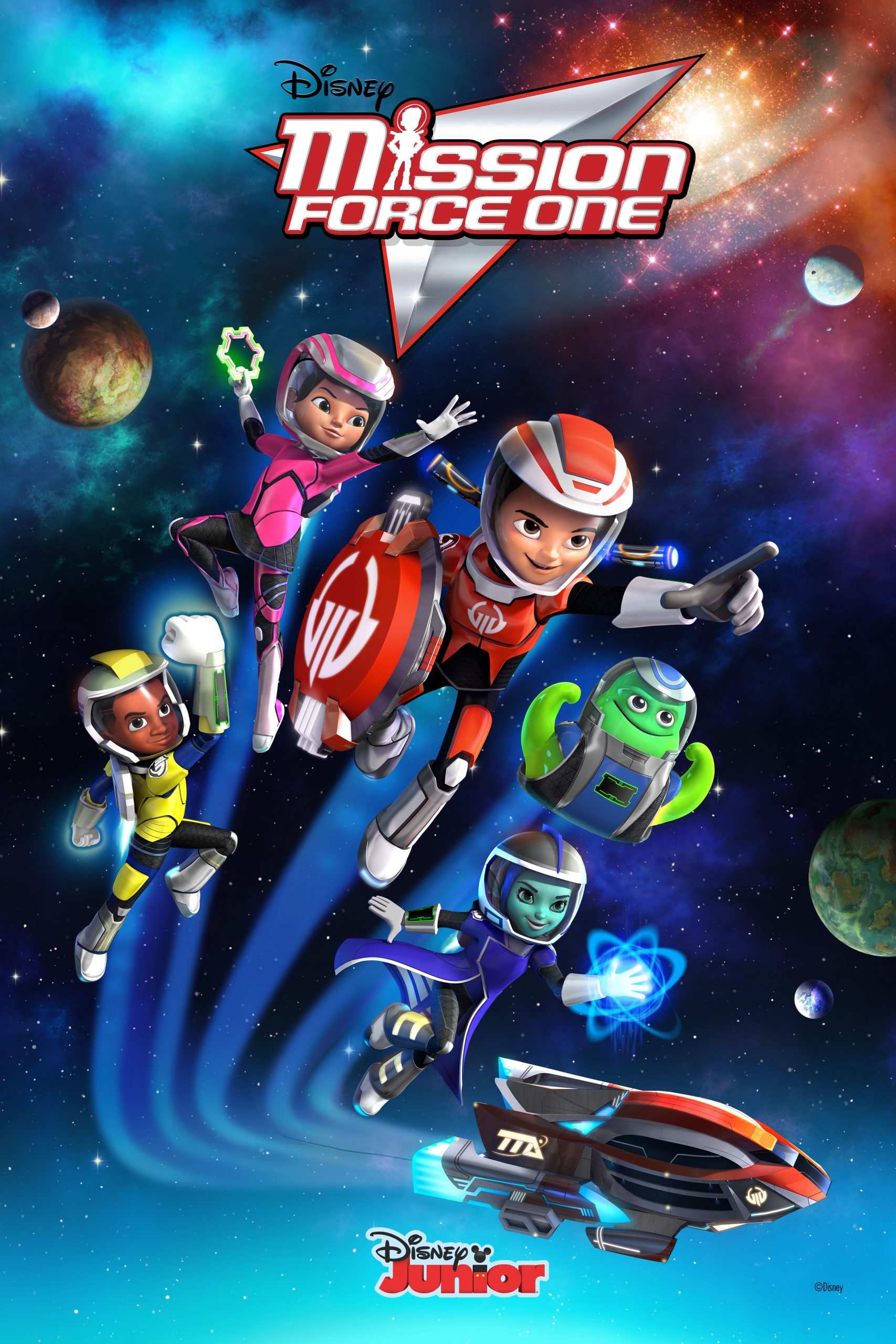 Ready. Set. Blast off in a new chapter of the intergalactic animated series, Miles from Tomorrowland in Mission Force One beginning Sunday, October 22 at 9:50 a.m. ET/ 6:50 a.m. PT. The new season follows young adventurer Miles Callisto as he leads a highly skilled team of friends, each with their own unique abilities, on exciting outer space expeditions. Miles exemplifies science, his sister Loretta specializes in technology and their friends Mirandos, Blodger and Haruna focus on engineering, arts and math, respectively. Recurring guest stars include legendary astronaut Buzz Aldrin as Commander Copernicus; Mark Hamill (Star Wars) as Gadfly; Whoopi Goldberg (The View) as The GameMaster; Olivia Munn (The Newsroom) as Captain Phoebe Callisto; and Bill Nye (Bill Nye the Science Guy) as Professor Rubicon.
Tune into Disney Junior Monday, October 9 and Tuesday, October 10 at 8:55 a.m. ET / 5:55 a.m. PT for new Vampirina: Bat Chats which feature surprise guests and all new recipes!
Visit disneychannel.ca, disneyxd.ca, disneyjunior.ca and Corus' TV everywhere apps, the Disney Channel App, and the Disney Junior App for episodes, games and behind-the-scenes content on new and returning series.
*Source: Numeris PPM Data. FL17 (Aug 28-Sept 24/17) – confirmed data 3+ airings. Total Canada/AMA(000), M-Su 2a-2a, based on C2-11, kids specialty stations.
**Source: Numeris PPM Data. FL17 (Aug 28-Sept 24/17) – confirmed data 3+ airings. Total Canada/AMA(000), M-Su 2a-2a, based on C2-6, kids specialty stations.