GLOBAL NEWS UNVEILS DYNAMIC FALL 2022 PROGRAMMING SLATE
September 15, 2022
GLOBAL NEWS UNVEILS DYNAMIC FALL 2022
PROGRAMMING SLATE
Global News Presents Farewell to the Queen, Landlocked: Canada's Energy Dilemma and Code Blue: Resuscitating Canada's ER
The West Block, The New Reality and Crime Beat Return for New Seasons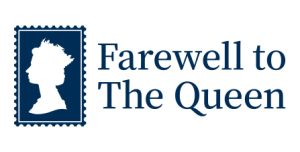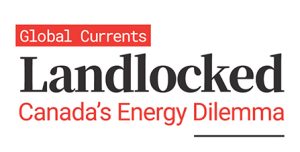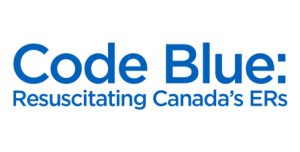 For Immediate Release
TORONTO, September 15, 2022 – Global News is pleased to unveil its fall 2022 programming lineup, which includes new original presentations that explore important topics currently facing Canadians and the world at large. The broadcaster will provide live coverage of the funeral of Queen Elizabeth II in a Farewell to the Queen news special. Global News will also air Landlocked: Canada's Energy Dilemma, a compelling documentary special that examines the current global energy crisis and Code Blue: Resuscitating Canada's ER, a new series exploring Canada's health-care crisis.
As a trusted source of information on television, radio and online, Global News continues to break through the noise. This fall, Dawna Friesen resumes her position as anchor for Canada's most-watched evening national newscast Global National from Monday to Thursday, while veteran journalist Farah Nasser leads the flagship newscast Friday through Sunday. On weekends, Global News goes deeper into big issues and enterprise reporting with the current affairs program The New Reality on Saturdays and the political affairs talk show The West Block on Sundays.
CODE BLUE: RESUSCITATING CANADA'S ER – Currently airing until Friday, September 30
ERs are hurting across Canada with issues that are leading to temporary closures, but the problems plaguing ERs and the impact on communities varies across rural areas and larger cities. Code Blue is a weekly series that carefully examines the current health-care crisis and what these complications have meant for patients, health workers and communities. With reports by Global News health reporters Teresa Wright and Jamie Mauracher, this series runs weekly on Tuesdays.
THE WEST BLOCK – Season Premiere Sunday, September 18
11 a.m. ET / 10 a.m. PT
Global News' flagship political affairs talk show, The West Block features interviews with some of the biggest names in Canadian and international politics. Hosted by Ottawa Bureau Chief Mercedes Stephenson, the show addresses major political topics and events that impact Canadians and deconstructs key issues clearly and concisely.
FAREWELL TO THE QUEEN – Monday, September 19
5 a.m. to 12 p.m. ET
Global News will provide a historical special coverage of the funeral of Queen Elizabeth II with Dawna Friesen live from London, UK and Mercedes Stephenson from Ottawa, ON.
LANDLOCKED: CANADA'S ENERGY DILEMMA – Friday, September 23
9 p.m. ET/PT
Landlocked: Canada's Energy Dilemma is a documentary special that takes a deep dive into the current global energy crisis. The war in Ukraine has triggered a European energy crisis that has threatened the global economy and environment. Can Canada be a solution to Europe's energy woes and how will this impact our commitment to fighting climate change? A team of Global News journalists will speak with some of Canada's leading voices including a former premier, energy giant CEO, Indigenous elders, and others to discuss topics such as the business of oil and gas, political accountability and energy reconciliation.
THE NEW REALITY – Season Premiere Saturday, October 1
8 p.m. all time zones
Led by a team of award-winning journalists, The New Reality is a made-in Canada current affairs program that introduces audiences to extraordinary people, new concepts, unseen places and untold stories. The program showcases documentary-style features, enterprise and investigative reports, dynamic stories about the fabric of our communities and interviews with the people shaping our future.
CRIME BEAT – Season Premiere Friday, October 7
10 p.m. ET/PT
Crime Beat is a true-crime series that takes viewers deep into some of Canada's most infamous criminal cases. Hosted by Antony Robart and based on the highly successful podcast by Nancy Hixt, Crime Beat, showcases some of the best investigative crime reporting from the Global News reporters who covered the stories in real time. Using extensive archives and intimate family interviews, each week Crime Beat reveals new details that go beyond the news headlines, giving a voice to victims and their families, unraveling how each case was solved, and exploring the lasting impacts on the community and justice system. Season 5 of the Crime Beat podcast launches this November. All past episodes are available for free now on Apple Podcasts, Spotify or wherever podcasts are available.
GLOBAL NATIONAL – Daily Newscast
The network's flagship newscast Global National continues to air seven days a week, led by acclaimed anchors Dawna Friesen (Monday to Thursday) and Farah Nasser (Friday to Sunday). Global National is Canada's early-evening national newscast that provides a distinctive voice and approach to the day's top stories. The program has received multiple awards for its exceptional journalism including Best Newscast by the Radio Television Digital News Association (RTDNA) Canada and by the Canadian Screen Awards (CSA).
Global News is a Corus Entertainment Network and is available through all major TV distributors, including: Shaw, Shaw Direct, Rogers, Bell, Videotron, Telus, Cogeco, Eastlink, SaskTel and STACKTV, available via Amazon Prime Video Channels, FuboTV, Rogers Ignite TV and Ignite SmartStream. The Global TV App is available on iOS, Android, Chromecast, Amazon Fire TV, Samsung Smart TVs, Roku streaming players, Roku TV™ models, and at watch.globaltv.com.
– 30 –
SOCIAL MEDIA LINKS:
Twitter: @CorusPR, @GlobalNews
Instagram: @GlobalNews
Facebook: @GlobalNews
Global News is part of the Corus Entertainment Network.
About Corus Entertainment
Corus Entertainment Inc. (TSX: CJR.B) is a leading media and content company that develops and delivers high quality brands and content across platforms for audiences around the world. Engaging audiences since 1999, the company's portfolio of multimedia offerings encompass 33 specialty television services, 39 radio stations, 15 conventional television stations, a suite of digital and streaming assets, animation software, technology and media services. Corus is an internationally-renowned content creator and distributor through Nelvana, a world class animation studio expert in all formats and Corus Studios, a globally recognized producer of hit scripted and unscripted content. The company also owns innovative full-service social digital agency so.da, lifestyle entertainment company Kin Canada, leading 2D animation software supplier Toon Boom and children's book publishing house, Kids Can Press. Corus' roster of premium brands includes Global Television, W Network, HGTV Canada, Food Network Canada, Magnolia Network Canada, The HISTORY® Channel, Showcase, Adult Swim, National Geographic, Disney Channel Canada, YTV, Global News, Globalnews.ca, Q107, Country 105, and CFOX, along with broadly distributed Canadian streaming platforms STACKTV, TELETOON+, the Global TV App and Curiouscast. For more information visit www.corusent.com.
For media inquiries, please contact:
Michelle Brykman
Communications Specialist, Global News & Corus Radio
416.219.9273
michelle.brykman@corusent.com
Rishma Govani
Director, Communications, Global News & Corus Radio
416.391.7361
rishma.govani@corusent.com