CURIOUSCAST TRAVELS BACK IN TIME WITH TWO NEW PODCASTS
September 14, 2022
CURIOUSCAST TRAVELS BACK IN TIME WITH
TWO NEW PODCASTS
Everything 80s and Canadian History Ehx Join Curiouscast's Expanding Lineup of History Podcasts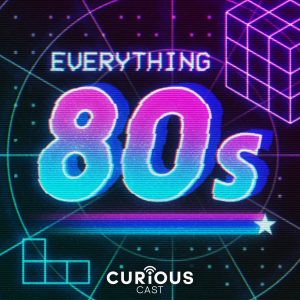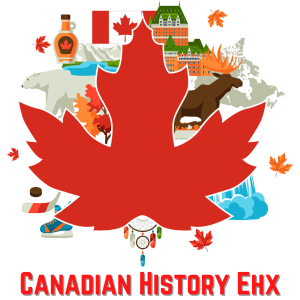 For Immediate Release
TORONTO, September 14, 2022 – Corus Entertainment's award-winning podcast network Curiouscast announced today that it will add two popular Canadian made history podcasts, Everything 80s and Canadian History Ehx, to its incredible catalogue. These new additions join the network's growing slate of content, which include the acclaimed podcasts Crime Beat, History of the 90s, The Ongoing History of New Music, Dark Poutine, Nighttime and The Peak Daily available for free on all streaming platforms.
"What unites all Curiouscast podcasts is great storytelling and we are excited to welcome these two dynamic voices to our lineup," said Chris "Dunner" Duncombe", Director of Streaming and Podcasting, Corus Entertainment. "We know our listeners love history and we're committed to delivering them exciting new shows like Everything 80s and Canadian History Ehx."
Everything 80s is the ultimate nostalgia podcast transporting listeners back to the epic decade when giant cell phones and VHS tapes were a staple. It's a one-stop shop for all things 80s in movies, TV shows, games, toys, music and more. From Back to the Future to Saved by the Bell, and Madball to Transformers, the podcast discusses the greatest pop culture crazes that defined the decade. The podcast is created and hosted by Jamie Logie, a personal trainer and nutrition specialist, best-selling author and contributor to numerous publications such as Readers Digest, Ask Men, and The Atlanta Tribune, and who of course grew up in the 80s.
"I am beyond thrilled join the Curiouscast family to share my love of the 1980s and all its pop culture and historical greatness," said creator/host Jamie Logie. "I love that Curiouscast is not only home to some of the top podcasts, but that they are Canadian, too. Despite being such a growing and influential podcast network, there is a close-knit and personal quality to Curiouscast as they continue to open us up to new ideas, insights, and entertainment."
Canadian History Ehx explores the nation's fascinating history in an entertaining way. Canada's history can be overshadowed at times by American, British or world history, but has an enthralling past. Covering everything from nostalgic TV to wars and conflicts, Indigenous history to local stories coast-to-coast. This podcast is created and hosted by history aficionado Craig Baird.
"My main goal with Canadian History Ehx is to show that Canadian history is not boring," said creator/host Craig Baird. "From daredevils jumping over Ontario's Saint Lawrence River in a rocket-powered car, to margarine bootleggers in Newfoundland, to our amazing Indigenous history, I want to cover as much as possible. I am excited to join the Curiouscast podcasting team."
Curiouscast is Corus Entertainment's multi-award-winning podcast network home to a host of internationally recognized brands with diverse audio storytelling. Its' slate of award-winning podcasts includes: Crime Beat (adapted for TV on Global News and Hulu), Dark Poutine, Nighttime, The Ongoing History of New Music, History of the 90s, Everything 80s, The Peak Daily, 13 Hours: Inside the Nova Scotia Massacre, Escaping Denver and Global News What Happened To?. Launched in 2018, Curiouscast has won numerous prestigious national and international awards for their excellent audio content including two Edward R. Murrow International Awards, multiple RTDNA Awards, and Canadian Podcast Awards. Curiouscast also hosts all of Corus Radio's news and talk radio shows on demand for listeners to access their favourite daily and weekly shows whenever they like on all major platforms including Apple Podcasts, Google Podcasts, Amazon Music, Spotify, and anywhere else you find your favorite podcasts. For more information visit Curiouscast.ca.
-30-
SOCIAL MEDIA LINKS:
Twitter: @CorusPR, @Curiouscast
Curiouscast is a Corus Entertainment Network.

About Corus Entertainment Inc.
Corus Entertainment Inc. (TSX: CJR.B) is a leading media and content company that develops and delivers high quality brands and content across platforms for audiences around the world. Engaging audiences since 1999, the company's portfolio of multimedia offerings encompass 33 specialty television services, 39 radio stations, 15 conventional television stations, a suite of digital and streaming assets, animation software, technology and media services. Corus is an internationally-renowned content creator and distributor through Nelvana, a world class animation studio expert in all formats and Corus Studios, a globally recognized producer of hit scripted and unscripted content. The company also owns innovative full-service social digital agency so.da, lifestyle entertainment company Kin Canada, leading 2D animation software supplier Toon Boom and children's book publishing house, Kids Can Press. Corus' roster of premium brands includes Global Television, W Network, HGTV Canada, Food Network Canada, Magnolia Network Canada, The HISTORY® Channel, Showcase, Adult Swim, National Geographic, Disney Channel Canada, YTV, Global News, Globalnews.ca, Q107, Country 105, and CFOX, along with broadly distributed Canadian streaming platforms STACKTV, TELETOON+, the Global TV App and Curiouscast. For more information visit www.corusent.com.
For media inquiries, please contact:
Michelle Brykman
Communications Specialist, Curiouscast, Corus Radio & Global News.
416.219.9273
michelle.brykman@corusent.com
Rishma Govani
Director, Communications, Curiouscast, Corus Radio & Global News.
416.391.7361
rishma.govani@corusent.com