CANADIAN COMEDY LEGEND COLIN MOCHRIE TO GUEST HOST ON 640 TORONTO
May 17, 2023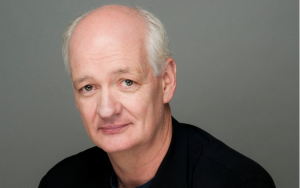 Mochrie Will Appear on Toronto This Weekend for May Long Weekend
TORONTO, May 17, 2023 – The man only needs a few seconds of airtime to make his audience laugh, as proven on shows like Whose Line Is It Anyway? or This Hour Has 22 Minutes. Famed Canadian comic, Colin Mochrie, makes his radio hosting debut on 640 Toronto on Sunday, May 21. Mochrie will be filling in for Maggie John from 7 a.m. to 10 a.m. on the radio show Toronto This Weekend.
"I get excited about new challenges. Toronto audiences have always been very supportive of me, which I'm sure will continue during my first attempt at hosting a radio show," said Colin Mochrie. "Also excited at sitting for three hours straight."
Toronto This Weekend serves up thoughtful interviews with Torontonians and highlights the variety of things the city has to offer. As a Torontonian himself, Mochrie is well-versed in the beat of the city.
"Colin Mochrie is a legendary comedian, and we are delighted to have him on 640 Toronto," said Corus' Amanda Cupido, General Programming Director Talk & Talent. "Our station champions smart, informative talk radio, but also understands the importance of laughter – and we're excited to deliver this mix with talent like Colin for the May long weekend."
Ahead of his radio hosting debut, Mochrie appears on today's episode of Today in TO hosted by 640 Toronto's Dani Stover.
Don't miss Toronto This Weekend to hear famed comic Colin Mochrie on 640 Toronto, Sunday, May 21. Listeners can tune in via radio at 640 Toronto, or online.
-30-
SOCIAL MEDIA LINKS
Twitter: @am640, @CorusPR, @colinmochrie
Instagram: @am640, @colinmochrie7591
640 Toronto is part of the Corus Entertainment Network.
About Corus Entertainment
Corus Entertainment Inc. (TSX: CJR.B) is a leading media and content company that develops and delivers high quality brands and content across platforms for audiences around the world. Engaging audiences since 1999, the company's portfolio of multimedia offerings encompass 33 specialty television services, 39 radio stations, 15 conventional television stations, a suite of digital and streaming assets, animation software, technology and media services. Corus is an internationally-renowned content creator and distributor through Nelvana, a world class animation studio expert in all formats and Corus Studios, a globally recognized producer of hit scripted and unscripted content. The company also owns innovative full-service social digital agency so.da, lifestyle entertainment company Kin Canada, leading 2D animation software supplier Toon Boom and children's book publishing house, Kids Can Press. Corus' roster of premium brands includes Global Television, W Network, HGTV Canada, Food Network Canada, Magnolia Network Canada, The HISTORY® Channel, Showcase, Adult Swim, National Geographic, Disney Channel Canada, YTV, Global News, Globalnews.ca, Q107, Country 105, and CFOX, along with broadly distributed Canadian streaming platforms STACKTV, Nick+, the Global TV App and Curiouscast. For more information visit www.corusent.com.
About Colin Mochrie
Mochrie is a quick-witted master of improvisation and guaranteed to leave your audience exhausted from laughter, whether he's hosting or preforming an unforgettable stand-up routine. After reveling in his first laugh in a high school production in Vancouver, Colin planned to become a professional actor. After 4 years of acting training at Vancouver's TheatreSports, Colin spent 3 years with Second City cast in Toronto. Then, his career went international, first with his appearances as a regular on the British version of Whose Line Is It Anyway? and afterward on the popular American television program of the same name, hosted by Drew Carey. Colin spent two seasons as a cast member on popular CBC satirical television series This Hour Has 22 Minutes and has been involved in numerous other television shows, both in North America and beyond, including Supertown Challenge and CBC's Blackfly. Mochrie is a recipient of Canadian Comedy Awards; a Writer's Guild of Canada award; the "Male Improviser of the Year Award," from the Chicago Improv Festival; a Gemini Award for Best Ensemble Performance in a Comedy Program or Series; and he was the recipient of the Barbara Hamilton Memorial Award for Lifetime Achievement in Theatre and Advocacy from the Dora Mavor Moore Awards, and a Lifetime Achievement Award at the ACTRA Awards.
For media inquiries, please contact:
Amanda Cupido, General Programming Director – Talk & Talent, 640 Toronto
647-286-8927
amanda.cupido@corusent.com
Anna Arnone, Communications Specialist, Corus Radio
647-880-5052
anna.arnone@corusent.com