980 CFPL EXTENDS PARTNERSHIP WITH THE LONDON KNIGHTS
September 14, 2022
980 CFPL EXTENDS PARTNERSHIP WITH THE LONDON KNIGHTS
London's 980 CFPL Signs Five-Year Broadcasting Rights with the London Knights Hockey Team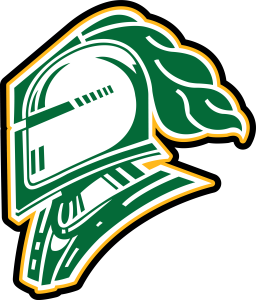 For Immediate Release
LONDON, September 14, 2022 – 980 CFPL, London's most trusted news talk radio station, is pleased to announce the extension of the broadcasting rights of the London Knights for five additional years. The station first acquired the rights during the 2016/2017 season and will air every home and away game for the hockey season. Host of 980 CFPL's London Live, Mike Stubbs, will continue to be the London Knights play-by-play announcer.
"The partnership between the London Knights and 980 CFPL makes perfect sense," said Mike Stubbs, host of London Live on 980 CFPL and announcer for the London Knights. "Both have meant so much to this community for such a long time. It's a dream come true to be involved with the best in hockey and in broadcasting. I feel very lucky to be part of this."
"The London Knights organization is the cornerstone of our local and regional sports community and we are very proud to be a part of their family," said Trudy Kitchen, 980 CFPL Program Director. "Signing a new five-year broadcast agreement with the Knights is a perfect way to celebrate and highlight our 100th birthday at 980 CFPL. We look forward to continued growth and success together."
"Corus Radio, London Knights and Mike Stubbs make a winning partnership," said Dale Hunter and Mark Hunter, London Knights Co-Owners. "Mike is not only the best voice in hockey, he's also been an important part of the London Knights and its history. This partnership with Corus provides us with a massive platform to better engage with our fans and we couldn't be happier to be working together for another five years."
980 CFPL combines the best of local and national talk-radio programming, up-to-the-minute local news, traffic weather and great sports programming. The station's broadcast range covers western Ontario from Port Stanley north to Walkerton and stretches from Strathroy in the west all the way east to Kitchener. The station is home to The Morning Show with Devon Peacock, which airs weekdays from 6:00 a.m. to 9:00 a.m., and London Live with Mike Stubbs from 3:00 p.m. to 6:00 p.m.
On September 30, 980 CFPL celebrates a century of serving the London community and will commemorate the milestone occasion at the London Knight's home opening game that day.
The London Knights Hockey Club is owned and operated by former NHL players Mark and Dale Hunter and Basil McRae. The team plays and operates out of Budweiser Gardens in London, Ontario and plays in the Midwest Division of the Western Conference in the Ontario Hockey League. Notable London Knights alumni include Mitch Marner, Bo Harvot, Nazem Kadri, Patrick Kane, Corey Perry, Rick Nash, Brendan Shanahan and Daryl Sittler.
– 30 –
SOCIAL MEDIA LINKS:
Twitter: @CorusPR, @AM980News
Facebook: @AM980London
Instagram: @980CFPLNews
980 CFPL is a Corus Entertainment Network.
About Corus Entertainment
Corus Entertainment Inc. (TSX: CJR.B) is a leading media and content company that develops and delivers high quality brands and content across platforms for audiences around the world. Engaging audiences since 1999, the company's portfolio of multimedia offerings encompass 33 specialty television services, 39 radio stations, 15 conventional television stations, a suite of digital and streaming assets, animation software, technology and media services. Corus is an internationally-renowned content creator and distributor through Nelvana, a world class animation studio expert in all formats and Corus Studios, a globally recognized producer of hit scripted and unscripted content. The company also owns innovative full-service social digital agency so.da, lifestyle entertainment company Kin Canada, leading 2D animation software supplier Toon Boom and children's book publishing house, Kids Can Press. Corus' roster of premium brands includes Global Television, W Network, HGTV Canada, Food Network Canada, Magnolia Network Canada, The HISTORY® Channel, Showcase, Adult Swim, National Geographic, Disney Channel Canada, YTV, Global News, Globalnews.ca, Q107, Country 105, and CFOX, along with broadly distributed Canadian streaming platforms STACKTV, TELETOON+, the Global TV App and Curiouscast. For more information visit www.corusent.com.
For media inquiries, please contact:
Michelle Brykman
Communications Specialist, Corus Radio & Global News
416.219.9273
michelle.brykman@corusent.com
Rishma Govani
Director, Communications, Corus Radio & Global News
416.391.7361
rishma.govani@corusent.com