630 CHED Announces New Morning Show Co-hosts: Chelsea Bird And Shaye Ganam
August 14, 2019
630 CHED ANNOUNCES NEW MORNING SHOW CO-HOSTS: CHELSEA BIRD AND SHAYE GANAM
630 CHED Mornings with Chelsea Bird and Shaye Ganam debuts September 3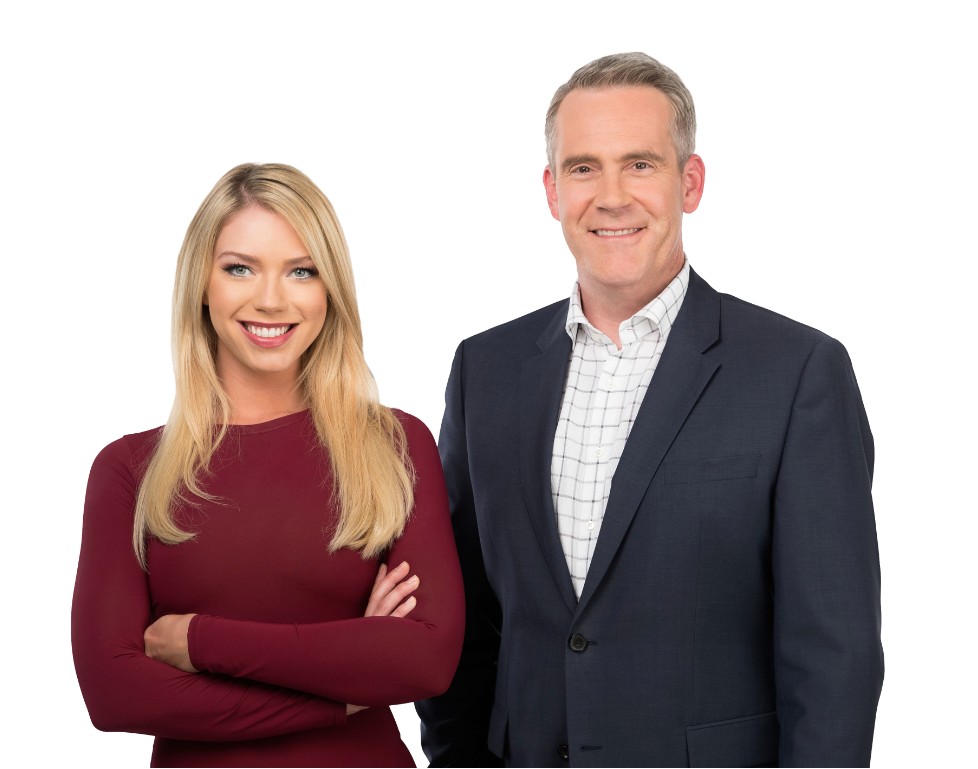 630 CHED Mornings with Chelsea Bird and Shaye Ganam kicks off on September 3 at 5:30 a.m.
EDMONTON, August, 14, 2019 – 630 CHED announced today that Chelsea Bird and Shaye Ganam are the new co-hosts of the station's morning show, 630 CHED Mornings with Chelsea Bird and Shaye Ganam, effective September 3. Bird and Ganam, both of whom have extensive experience in radio and television, will be the new weekday hosts of the 5:30 a.m. to 9 a.m. timeslot on 630 CHED. This appointment follows the announcement of radio veteran Bruce Bowie's retirement on August 30.
Chelsea Bird, most recently seen as a houseguest on Season 7 of Global's Big Brother Canada, graduated from NAIT with honours and began her career in broadcasting in 2012. She quickly assumed the role of Afternoon Drive Host on 103.9 CISN Country in 2013 before making the jump to 104.9 Virgin Radio, where she hosted mornings from 2015-2018.
"While following in the footsteps of radio legend Bruce Bowie is no small feat, I am absolutely thrilled to continue my career in radio broadcasting on 630 CHED Mornings," said Chelsea Bird. "I have tremendous respect for Shaye Ganam, and I can't wait to co-host with him every morning."
Shaye Ganam is well-known locally as the co-host of both the Global News Morning and Global News at Noon on Global Edmonton. An Edmonton native, he attended the University of Alberta and NAIT before beginning his career in broadcasting as an Anchor/Reporter in Saskatoon and Calgary. He returned home to Global Edmonton in 1998 where he spent the next two decades. He has been a key contributor to Global Edmonton's current status as the most watched morning newscast in the city*.
"I would like to thank all the viewers of Global Edmonton for tuning in everyday and putting your trust in me as a conduit for news in our lively community," said Shaye Ganam. "I am excited to embark on this new journey in radio and join my talented and versatile co-host, Chelsea Bird."
"Although it is bittersweet to see such an impressive broadcaster like Bruce [Bowie] retire, we are excited for Chelsea and Shaye to wow our listeners," said Syd Smith, Program Director, Corus Radio Edmonton. "They each bring a unique skillset that is certain to create an engaging and thought-provoking style of radio."
Bruce Bowie's last day on-air is August 30. Ganam and Bird sign-on September 3.
*Source: Numeris PPM Data Edmonton EM Spring 2019 (Jan 7 – Jun 2).
– 30 –
SOCIAL MEDIA LINKS:
Follow Corus PR on Twitter @CorusPR
Facebook: @630CHED
Twitter: @630CHED
Instagram: @630ched
630 CHED is part of the Corus Entertainment Network.
About Corus Entertainment Inc.
Corus Entertainment Inc. (TSX: CJR.B) is a leading media and content company that develops and delivers high quality brands and content across platforms for audiences around the world. The company's portfolio of multimedia offerings encompass 37 specialty television services, 39 radio stations, 15 conventional television stations, a suite of digital assets, animation software, technology and media services. Corus is an established creator of globally distributed content through Nelvana animation studio, Corus Studios, and children's book publishing house Kids Can Press. The company also owns innovative full-service social digital agency so.da, and lifestyle entertainment company Kin Canada. Corus' roster of premium brands includes Global Television, W Network, HGTV Canada, Food Network Canada, HISTORY®, Showcase, National Geographic, Disney Channel Canada, YTV and Nickelodeon Canada, Global News, Globalnews.ca, Q107, Country 105, and CFOX. Visit Corus at www.corusent.com.
For media inquiries, please contact:
Jamie Jensen
Communications, Global News & Corus Radio
902.219.3588
jamie.jensen@corusent.com
Rishma Govani
Senior Manager, Communications, Global News & Corus Radio
416.391.7361
rishma.govani@corusent.com