W Network Rings In The Holidays As The #1 Specialty Channel
December 4, 2018
W NETWORK RINGS IN THE HOLIDAYS AS THE #1 SPECIALTY CHANNEL
W Network Lands Top Spot as Most-Watched Network in Canada on Weekends, Besting Conventional and Sports
Hallmark Channel's Countdown to Christmas Programming Stunt on W Drives the Network to #1 Specialty Channel Across Key Demos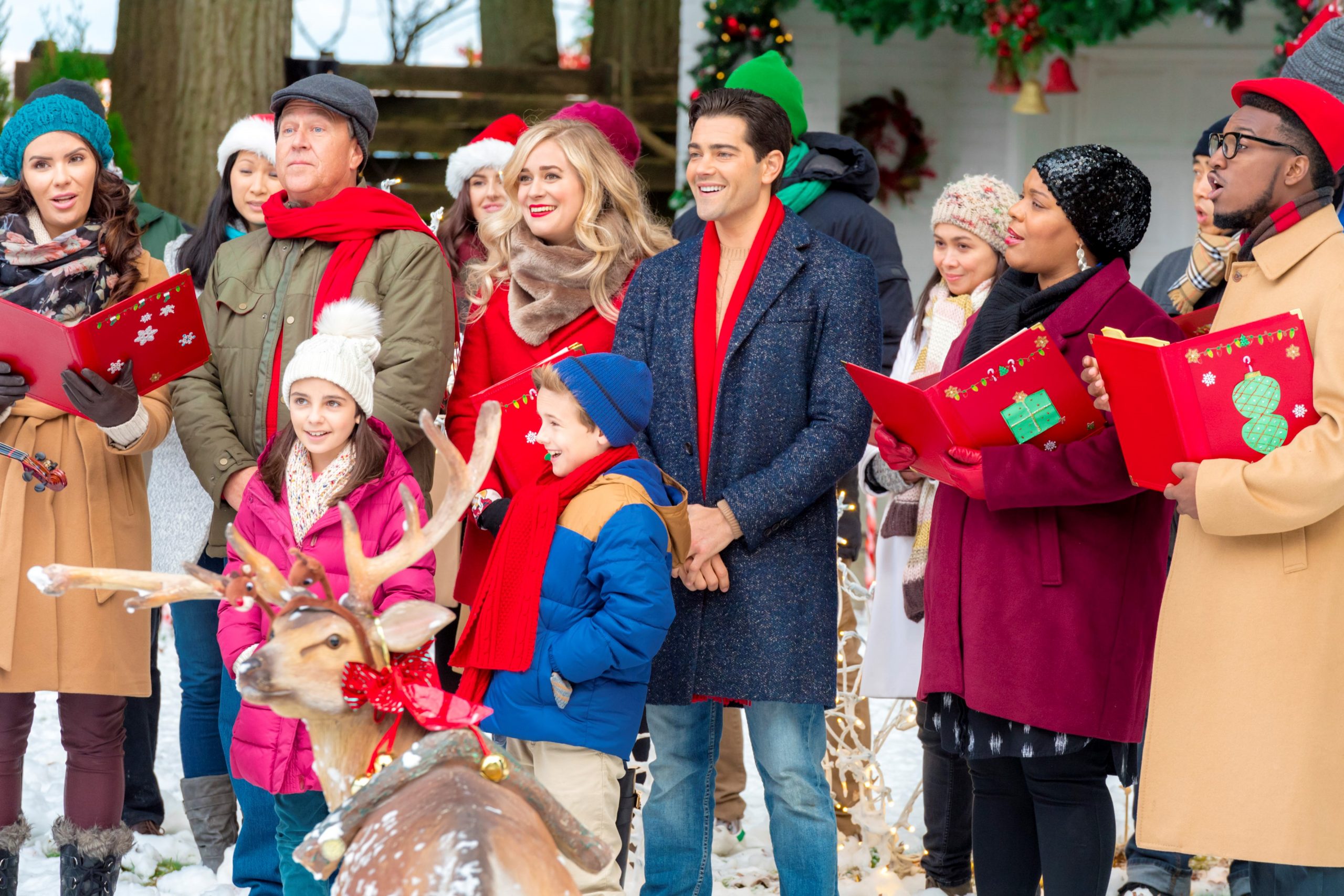 Fiona Gubelmann, Jesse Metcalfe, Jenna Weir, Liam MacDonald star in Christmas Next Door
Credit: Copyright 2017 Crown Media United States LLC/Photographer: Ben Mark Holzberg
For additional photography and press kit material visit: https://www.corusent.com
To share this release: https://bit.ly/2Rz5od8
For Immediate Release
TORONTO, December 4, 2018 – Corus Entertainment's W Network packs a festive punch this holiday season as "Hallmark Channel's Countdown to Christmas" drives the Network to the top spot among specialty channels, winning multiple key demos since the start of the programming stunt. W Network is also the #1 most watched network in Canada on weekends, surpassing conventional and sports, delivering on the Network's commitment to bringing audiences festive premium content.
With significant audience growth year over year – up by 68% for W25-54, 61% for A25-54, and 101% for A18-34 – the programming stunt continues to drive viewership throughout the month of December. Home to the most-watched specialty movies in Canada for six consecutive weeks (A25-54, W25-54, 2+), Hallmark Channel movies on W hold multiple positions among the Top 10 specialty entertainment programs, with Christmas at Pemberley Manor, Christmas Everlasting, and Christmas Next Door as its highest rated movie premieres to date (2+).
"We're thrilled to have formed a strategic partnership with Hallmark Channel to bring the best of their content to Canadian audiences," said Daniel Eves, SVP of Specialty, Corus Entertainment. "We knew this programming would resonate with our viewers, and we've over-delivered on that promise with the success of Countdown to Christmas. We look forward to building on that momentum with continued programming stunts throughout the year."
Hallmark Channel's Countdown to Christmas on W continues to roll out movie premieres throughout the month with new titles including: Christmas at Graceland (Kellie Pickler, Wes Brown) on Saturday December 1 at 7 p.m. ET/PT, Angel of Christmas (Jennifer Finnigan and Jonathan Scarfe) on Sunday December 2 at 7 p.m. ET/PT and Once Upon A Christmas Miracle (Aimee Teegarden and Brett Dalton) on Saturday, December 15 at 7 p.m. ET/PT.
Following Countdown to Christmas, Hallmark Channel's Winterfest sparkles on W Network beginning on January 5, as the network ushers in the New Year with its next highly anticipated programming event. Viewers can find a full schedule of new and returning holiday movies online at www.wnetwork.com/schedule and can catch up on holiday favourites on W on Demand.
Sources:
Numeris PPM Data, Total Canada, M-Su 2a-2a, Oct29-Nov25/18, confirmed to Nov 18 vs. Oct30-Nov26/17, AMA(000), A25-54, A18-49, A18-34, W25-54, W18-49 and 2+ unless otherwise noted, CDN COM ENG Spec + Dig \\ Weekend=Sa-Su 2a-2a four-weekend avg \\ program ranker based on CDN COM ENG Spec + Dig, M-Su 2a-2a, excludes sports
– 30 –
SOCIAL MEDIA:
Follow W Network on Twitter and Instagram @W_Network and www.facebook.com/wnetwork
W Network® is a Corus Entertainment Network.
Corus Entertainment
Corus Entertainment Inc. (TSX: CJR.B) is a leading media and content company that creates and delivers high quality brands and content across platforms for audiences around the world. The company's portfolio of multimedia offerings encompasses 44 specialty television services, 39 radio stations, 15 conventional television stations, a global content business, digital assets, live events, children's book publishing, animation software, technology and media services. Corus' roster of premium brands includes Global Television, W Network, OWN: Oprah Winfrey Network Canada, HGTV Canada, Food Network Canada, HISTORY®, Showcase, National Geographic, Q107, CKNW, Fresh Radio, Disney Channel Canada, YTV and Nickelodeon Canada. Visit Corus at www.corusent.com.
For media inquiries, please contact:
Ashley Applebaum, Publicity Director
Corus Entertainment
416.860.4217
Ashley.Applebaum@corusent.com
Nicole Stuber, Publicist
Corus Entertainment
416.479.6236
Nicole.Stuber@corusent.com