Treehouse Announces New Expanded Partnership With Abc Commercial And The Wiggles
Treehouse Announces New Expanded Partnership with ABC Commercial and The Wiggles
July 26, 2017
Treehouse Announces New Expanded Partnership with
ABC Commercial and The Wiggles
Multi-Year Broadcast License Agreement Boasts New Series and Specials from The Wiggles, Along with Several Studio-Recorded Specials from the Group's Back Catalogue
Treehouse Presents The Wiggles' Big Show! Tour Travelling to More than 25 Cities Across Canada this Fall
To share this release socially: https://bit.ly/2v7PazW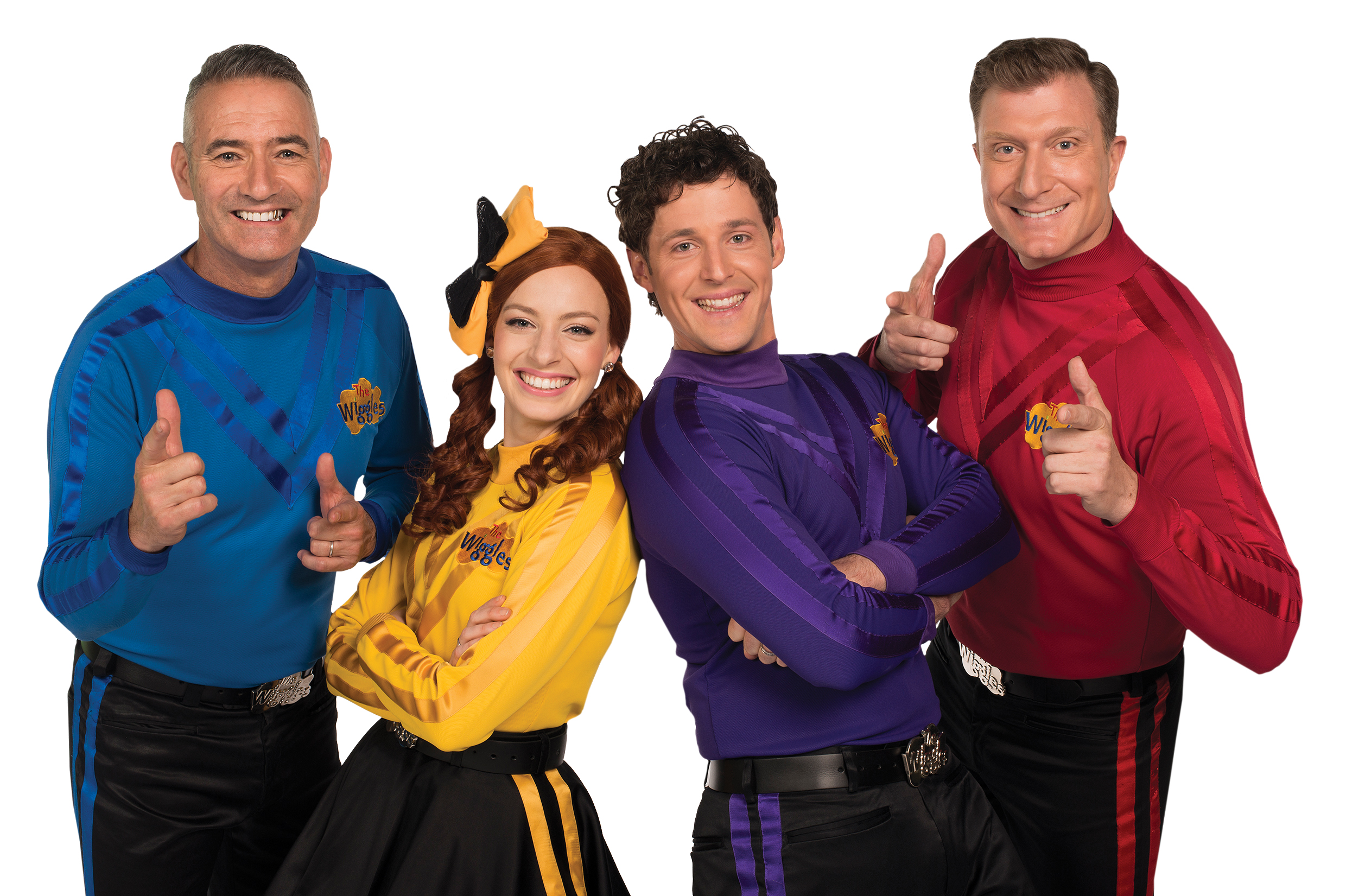 The Wiggles
For Immediate Release
TORONTO, July 26, 2017 – Treehouse, the #1 preschool network in Canada*, announced today a landmark deal with ABC Commercial and iconic children's entertainment group The Wiggles, securing exclusive broadcast rights to new series and specials, access to the group's wildly popular library of studio-recorded specials, and a partnership that sees the network presenting a cross-Canada tour of the new live show, The Wiggles' Big Show! tour – their biggest yet!
The multi-year license agreement gives Treehouse broadcast rights to a diverse collection of content including both seasons of their hit TV series, Ready, Steady, Wiggle!, and rights to the premiere of the group's upcoming new series, Wiggle Wiggle Wiggle. Also included in the agreement are rights to several studio-recorded specials including, The Wiggles Meet the Orchestra!, Taking Off!, Rock and Roll Preschool, Apples & Bananas, and more. In total, this agreement brings more than 60 hours of content from The Wiggles exclusively to Treehouse in Canada.
"Treehouse holds a long-standing position as the #1 preschool network in Canada and is associated with the best children's entertainment in the country," said Daniel Eves, SVP Specialty Content, Corus Entertainment. "This exciting new partnership with ABC Commercial and The Wiggles bolsters Treehouse's slate of award-winning programming with even more beloved kids content from one of the most preeminent preschool brands in the world."
"Emma, Lachy, Simon and Anthony are all thrilled to be bringing the magic of The Wiggles music, stories and characters to our fans in Canada," said Paul Field, Managing Director of The Wiggles. "Our new agreement with Treehouse ensures we are in a great position to continue entertaining families in Canada for many years to come."
This fall, Treehouse proudly presents The Wiggles' Big Show! tour, travelling to more than 25 cities across Canada from September 27 to November 2, 2017. Canadians will get the chance to see Anthony Field (Blue Wiggle), Emma Watkins (Yellow Wiggle), Simon Pryce (Red Wiggle) and Lachlan Gillespie (Purple Wiggle), along with their Wiggly friends Dorothy the Dinosaur, Captain Feathersword, Wags the Dog, and Henry the Octopus.
The Big Show! tour will include classic Wiggles songs including "Hot Potato", "Rock-a-Bye Your Bear", "Do the Propeller" and "Get Ready to Wiggle," as well as new music from the Nursery Rhymes album. The Wiggles will be bringing a full band (including bagpipes!) and will be joined by Scottish highland dancers, ballet dancers, Irish dancers, and many more.
Canadian Tour Dates and Cities Include:
Wednesday, 9/27 Halifax, NS Scotiabank CENTRE
Thursday, 9/28 Moncton, NB The Capitol Theatre
Friday, 9/29 Fredericton, NB The Fredericton Playhouse
Sunday, 10/1 Québec City, QC Le Capitole de Quebec
Wednesday, 10/4 Montreal, QC The Théâtre St-Denis
Thursday, 10/5 Ottawa, ON Centrepointe Theatres
Saturday, 10/7 Toronto, ON The Sony Centre for the Performing Arts
Sunday, 10/8 Hamilton, ON FirstOntario Concert Hall
Tuesday, 10/10 Brantford, ON The Sanderson Centre for the Performing Arts
Wednesday, 10/11 London, ON Centennial Hall
Thursday, 10/12 Kitchener, ON Centre In The Square
Friday, 10/13 Burlington, ON The Burlington Performing Arts Centre
Sunday, 10/15 Cornwall, ON Aultsville Theatre
Monday, 10/16 Belleville, ON The Empire Theatre
Tuesday 10/17 Brampton, ON The Rose Theatre
Wednesday, 10/18 Guelph, ON River Run Centre
Friday, 10/20 Peterborough, ON Showplace Performance Centre
Monday, 10/23 Winnipeg, MB Burton Cummings Theatre
Tuesday, 10/24 Brandon, MB Western Manitoba Centennial Auditorium
Thursday, 10/26 Saskatoon, SK TCU Place, Saskatoon's Arts & Convention Centre
Friday, 10/27 Lloydminster, AB Vic Juba Community Theatre
Saturday, 10/28 Edmonton, AB Northlands Coliseum
Monday, 10/30 Red Deer, AB Central Alberta Theatre
Tuesday, 10/31 Calgary, AB Arts Commons, Jack Singer Concert Hall
Thursday, 11/2 Vernon, BC Vernon and District Performing Arts Centre
Tickets are on sale now with more cities to be announced soon! For a complete list of tour dates and ticket information for the Big Show! tour, please visit: www.thewiggles.com. Tour date and ticket information is subject to change.
For more than 25 years, The Wiggles have experienced unprecedented worldwide success, selling out countless local and international tours off the back of multiple TV series and memorable hits such as "Fruit Salad", "Rock-a-Bye Your Bear", "Hot Potato," and many more. Ready, Steady, Wiggle! airs weekdays at 8:50 a.m. ET/PT on Treehouse. Broadcast details for The Wiggles' new series Wiggle Wiggle Wiggle will be announced at a later date. For more information on Treehouse's schedule, plus full videos, games, and activities, visit www.treehousetv.com.
*Source: Numeris PPM Data. SP17 (Jan 2/17-May 28/17) – confirmed data. Total Canada, K2-5 AMA(000). Mon-Su 2a-2a.
-30-
About Corus Entertainment Inc.
Corus Entertainment Inc. (TSX: CJR.B) is a leading media and content company that creates and delivers high quality brands and content across platforms for audiences around the world. The company's portfolio of multimedia offerings encompasses 45 specialty television services, 39 radio stations, 15 conventional television stations, a global content business, digital assets, live events, children's book publishing, animation software, technology and media services. Corus' roster of premium brands includes Global Television, W Network, OWN: Oprah Winfrey Network Canada, HGTV Canada, Food Network Canada, HISTORY®, Showcase, National Geographic, Q107, CKNW, Fresh Radio, Disney Channel Canada, YTV and Nickelodeon Canada. Visit Corus at www.corusent.com.
About The Wiggles
The Wiggles are the world's most popular children's entertainment group which formed in Sydney, Australia in 1991. Having performed for over 26 years, it's now the case that children who once saw the fab four of fun are now bringing their children to enjoy the best in early childhood entertainment! The last year has seen The Wiggles confirmed (GFK charts) as the #1 selling children's artist on DVD, the #1 children's entertainment live concert attraction, and awarded a record 13 ARIA (Australian Recording Industry Association) awards for the Best Children's Album (making them the most awarded artist in any one category).
About ABC Commercial
For over 40 years, ABC Commercial has been responsible for bringing the Australian Broadcasting Corporation's content, services, and brands to the global marketplace. From our full suite of digital services and traditional businesses, including DVDs, CDs, books, magazines and merchandise, to live events and international program sales, ABC Commercial extends the reach of the ABC's high-quality content into both Australian and international markets, with all revenue generated from our activities being reinvested into the production of ABC content. To learn more, visit ABC Commercial at www.abccommercial.com.au.
SOCIAL MEDIA LINKS:
Twitter: @TreehouseTV
Instagram: @treehousetvofficial
Facebook: www.facebook.com/Treehouse
For more information, please contact:
Rebecca Rebeiro
Corus Entertainment
rebecca.rebeiro@corusent.com
416.479.6474
Michelle McTeague
Corus Entertainment
Michelle.mcteague@corusent.com
416.966.7724