GLOBAL NEWS RADIO 640 TORONTO WELCOMES AMANDA CUPIDO
December 1, 2021
GLOBAL NEWS RADIO 640 TORONTO WELCOMES AMANDA CUPIDO
Audio Disrupter and Thought Leader Amanda Cupido Named Director of Talk & Talent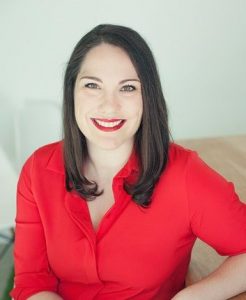 For Immediate Release
TORONTO, December 1, 2021 – Global News Radio 640 Toronto today announced Amanda Cupido as its new Director, Talk & Talent. She will be overseeing the popular news and talk radio shows in the Toronto area including Toronto Today with Greg Brady, The Kelly Cutrara Show, The Alan Carter Radio Program, The Jeff McArthur Show, The John Oakley Show and On Point with Alex Pierson.
Amanda Cupido is an award-winning producer whose career began as a reporter, news anchor and producer with Newstalk 1010 CFRB in Toronto. She was invited to redefine the radio courses within the School of Journalism at both Seneca College and Ryerson University, where she continues to teach. Previously, Amanda managed global communications for the non-profit, World Vision where she led training sessions about innovative storytelling for their communications teams around the world and filed stories from Afghanistan, Myanmar and Jordan. She then moved to their executive office in Canada overseeing speech writing, media training and social media for the CEO. Amanda is also a podcast producer, speaker and author of Let's Talk Podcasting: The Essential Guide to Doing it Right. She founded Lead Podcasting in 2020, which develops a wide range of podcasts. In October 2021, Amanda was selected as a Canadian delegate for the G20 Young Entrepreneur Alliance Summit in Milan. She holds a Bachelor of Journalism from Ryerson University and a Master of Professional Studies in the Psychology of Leadership from Penn State University.
"I've always loved talk radio and have been a long-time listener of 640 Toronto," said Amanda Cupido. "I'm so excited to be joining this incredibly talented team. Audio storytelling is the backbone of humanity and right now we have the opportunity to push the boundaries of the medium and think beyond."
"Amanda is one of the most respected audio storytellers in Canada. With her experience in radio, podcast, as an entrepreneur and educator, she has become a thought leader, a champion, and a disrupter in the audio space. We all look forward to having her expertise and fresh perspective focused on making 640 Toronto a 'can't miss' destination for listeners," said Larry Gifford, National Director of Talk Radio, Corus Entertainment.
Global News Radio 640 Toronto offers a unique blend of informed, interactive and engaging current affairs shows, delving deeper into the top news and sports stories of the day. Tune in to 640 Toronto at 640 AM on the radio dial, or listen online at www.640toronto.com.
– 30 –
SOCIAL MEDIA LINKS:
Twitter: @CorusPR, @am640, @acupido
Facebook: @640toronto
Instagram: @am640
Global News Radio 640 Toronto is part of the Corus Entertainment Network.
About Corus Entertainment
Corus Entertainment Inc. (TSX: CJR.B) is a leading media and content company that develops and delivers high quality brands and content across platforms for audiences around the world. Engaging audiences since 1999, the company's portfolio of multimedia offerings encompass 33 specialty television services, 39 radio stations, 15 conventional television stations, a suite of digital and streaming assets, animation software, technology and media services. Corus is an internationally-renowned content creator and distributor through Nelvana, a world class animation studio expert in all formats and Corus Studios, a globally recognized producer of hit scripted and unscripted content. The company also owns innovative full-service social digital agency so.da, lifestyle entertainment company Kin Canada, leading 2D animation software supplier Toon Boom and children's book publishing house, Kids Can Press. Corus' roster of premium brands includes Global Television, W Network, HGTV Canada, Food Network Canada, HISTORY®, Showcase, Adult Swim, National Geographic, Disney Channel Canada, YTV, Global News, Globalnews.ca, Q107, Country 105, and CFOX, along with broadly distributed Canadian streaming platforms STACKTV, Nick+, the Global TV App and Curiouscast. For more information visit www.corusent.com.
For media inquiries, please contact:
Michelle Brykman
Communications Specialist, Global News & Corus Radio
647.631.7135
michelle.brykman@corusent.com
Rishma Govani
Director, Communications, Global News & Corus Radio
416.391.7361
rishma.govani@corusent.com