Global News Launches Free Regina And Saskatoon News Streams Ahead Of Saskatchewan Provincial Election
Global News Delivers Saskatchewan Election Coverage on New Platforms
October 21, 2020
GLOBAL NEWS LAUNCHES FREE REGINA AND SASKATOON NEWS STREAMS AHEAD OF SASKATCHEWAN PROVINCIAL ELECTION

Free 24/7 Regina and Saskatoon News Streams Now Available on
Global TV App
Full Global News Decision Saskatchewan Election Special to Air
October 26, 8 p.m. – 11 p.m. CT on Global Regina, Global Saskatoon, Globalnews.ca and the Global TV App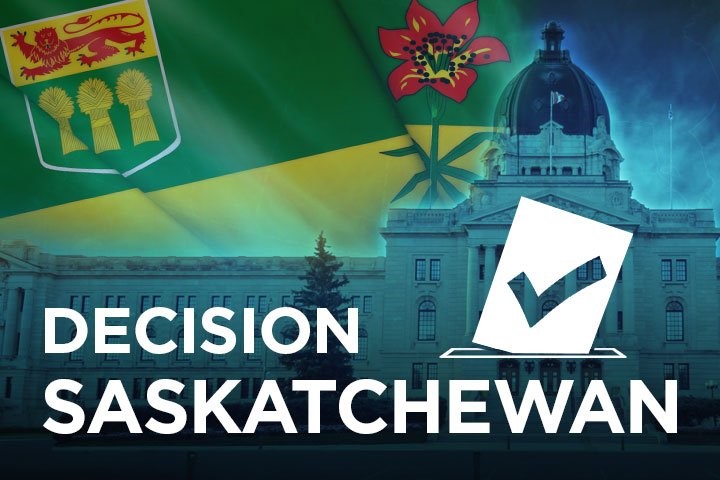 REGINA, October 21, 2020 – With the Saskatchewan general election fast-approaching, Global News is pleased to announce it will deliver its comprehensive election night special, Decision Saskatchewan, on more platforms than ever before. The province's trusted destination on election night, Decision Saskatchewan airs Monday, October 26, from 8 p.m. – 11 p.m. CT on Global Regina, Global Saskatoon, Globalnews.ca, and for the first time ever – the Global TV App.

Launched today, free 24/7 Regina and Saskatoon Global News streams are now available within the Global TV app. Through the election and beyond, the additional Global News streams enable audiences all across Canada to stream Global's television coverage from Saskatchewan live on their favourite connected device.
"We're excited to build on our commitment to serve the people of Saskatchewan with timely, reliable news and information via the Global TV app," said Sherri Clark, News Director/Station Manager, Regina & Saskatoon, Global News. "Come election night, whether it's on TV, online, or through the app, Saskatchewanians can trust that we'll have them covered wherever they are."
The new Regina and Saskatoon streams join existing B.C., Calgary, Edmonton, Winnipeg, Toronto, Montreal, Halifax, and National offerings, expanding Global News' roster to 10 free streams within the app.
Stream free 24/7 local and national Global News content exclusively on the new Global TV App, available now on iOS, Android, Chromecast, Roku, Fire TV, Apple TV and at watch.globaltv.com. Global News programming is also available through all major TV distributors, including: Shaw, Shaw Direct, Rogers, Bell, Videotron, Telus, Cogeco, Eastlink, and SaskTel and the new STACKTV, streaming on Amazon Prime Video Channels. Get up-to-the-minute Global News information via TV, radio and globalnews.ca.
– 30 –
SOCIAL MEDIA LINKS:
Twitter: @CorusPR, @globalnews
Facebook: @GlobalNews
Instagram: @GlobalNews
Global News is a Corus Entertainment Network.
About Corus Entertainment
Corus Entertainment Inc. (TSX: CJR.B) is a leading media and content company that develops and delivers high quality brands and content across platforms for audiences around the world. Engaging audiences since 1999, the company's portfolio of multimedia offerings encompass 34 specialty television services, 39 radio stations, 15 conventional television stations, a suite of digital assets, animation software, technology and media services. Corus is an established creator of globally distributed content through Nelvana animation studio, Corus Studios, and children's book publishing house Kids Can Press. The company also owns innovative full-service social digital agency so.da, and lifestyle entertainment company Kin Canada. Corus' roster of premium brands includes Global Television, W Network, HGTV Canada, Food Network Canada, HISTORY®, Showcase, National Geographic, Disney Channel Canada, YTV and Nickelodeon Canada, Global News, Globalnews.ca, Q107, Country 105, and CFOX. Visit Corus at www.corusent.com.
For media inquiries, please contact:
Chris Sarpong
Communications, Global News & Corus Radio
416.446.5519
chris.sarpong@corusent.com
Rishma Govani
Senior Manager, Communications, Global News & Corus Radio
416.391.7361
rishma.govani@corusent.com