Corus Studios Announces Three New Docu-series ahead Of MipTV
March 22, 2018
CORUS STUDIOS ANNOUNCES THREE NEW
DOCU-SERIES AHEAD OF MIPTV
Big Rig Warriors, Rust Valley Restorers and World Without Join
Corus Studios' Growing Slate of Original Content for
International Distribution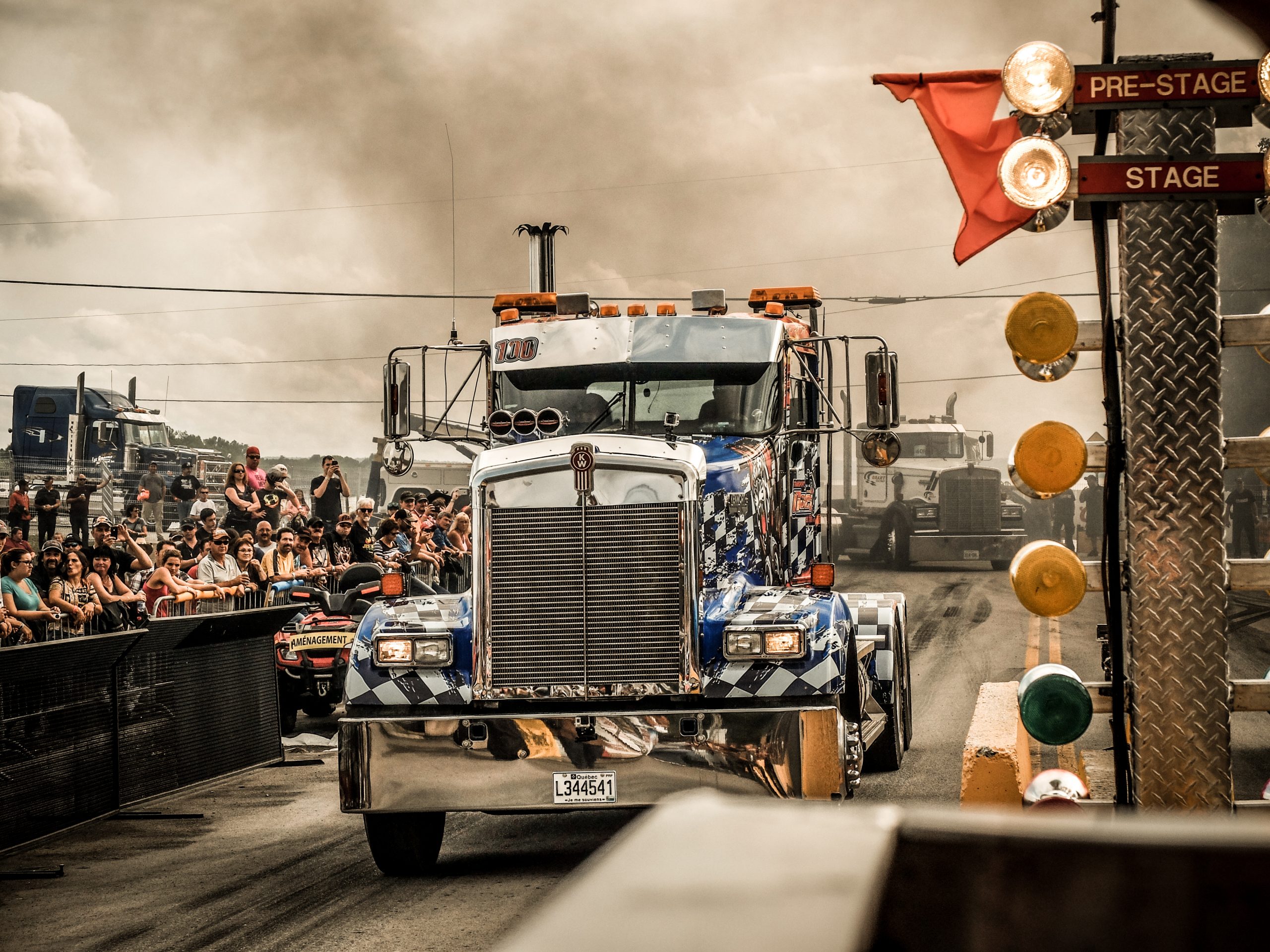 Image from Big Rig Warriors. Courtesy of Corus Entertainment.
For additional photography materials visit the Corus Media Centre
To share this release socially use: bit.ly/2FUwwBu
For Immediate Release
TORONTO, Canada, March 22, 2018 – Today, Corus Studios, a division of Corus Entertainment, introduces three new docu-series for international sale at MIPTV in Cannes. The company continues to grow its slate of distinct original series developed for its portfolio of Lifestyle channels, which feature an array of genres including travel and escape, fashion, automotive, cultural and factual content. New original series available at the international market this year include, Big Rig Warriors (10×30), Rust Valley Restorers (8×60), World Without (9×60) as well as previously announced new original shows Island of Bryan (13×60) and STITCHED (12×60). Additional broadcast details will be announced at a later date.
"Corus Studios' strategy is to consistently develop and distribute premium content that is in demand and versatile across multiple platforms," said Lisa Godfrey, Vice President of Original Content, Corus Entertainment. "This new slate of dynamic programming for our suite of channels offers an extraordinary opportunity to garner domestic appeal and deliver a wide-range of content to the international market."
Newly greenlit original series available at MIPTV are as follows:
Big Rig Warriors (10×30) – Automotive/Docu-series
During the week they earn a living travelling North America's highways behind the wheels of their big rig trucks. But in their downtime, they meet on tracks where they drive on their own terms – and usually at dangerously fast speeds. Follow five dynamic truckers and the families and friends who support them during the exciting racing season, amid exhaust, roaring engines and burning tires, on their quest to cross the finish line and be crowned the "fastest." Whether they're drag racing on the streets of cities or country towns, competing on traditional racing tracks, or going head to head in oval races in Las Vegas, they all share a common obsession: They race big trucks. And they race them fast. Produced by Attraction​ Images in association with Corus Studios for HISTORY®.
Rust Valley Restorers (8×60) – Automotive/Docu-series
Nestled in the foothills of the Rocky Mountains is one of the most unique car communities in the world, also known as "Rust Valley." It can't be missed: acres upon acres of old and abandoned cars; a junkyard as far as the eye can see. And at its heart is a remarkable restoration shop run by a team of colourful and charismatic characters who use their impressive skills and experience to restore, trade and sell classic cars – transforming piles of rust into collectible car treasures. Produced by Mayhem Entertainment in association with Corus Studios for HISTORY®.
World Without (9×60) – Pop History/Docu-series
This mind-bending and innovative series examines the butterfly effect of removing key individuals, ideas, inventions and influences from a given nation's history in order to highlight what that country has contributed to global culture and human history. In each episode, the series imagines the world without a specific country – the United Kingdom, U.S.A., Italy, China, Germany, France –as their game-changing leaders, innovations and social-political achievements are erased from our shared timeline. What transpires? Global catastrophe, societal upheaval and chaos. Produced by Cream Productions in association with Corus Studios for HISTORY®.
Previously announced greenlit original series starting production this spring include:
Island of Bryan (13×60) – Travel/Renovation/Docu-series
Can two parents with four school-age kids drop out of their busy lives, move to a tropical island paradise for eight months and rebuild and restore a rundown beachfront resort? Contractor Bryan Baeumler and his wife Sarah are about to find out. It's a huge personal and financial gamble, but they're ready to take the renovation ride of their lives. After more than 10 years of building a construction empire, Bryan and Sarah are about to embark on an unforgettable family adventure thousands of miles from home. Will they turn a ramshackle resort in the Bahamas into a luxurious boutique retreat and make it a buoyant business venture? Is paradise really all it's cracked up to be? Produced by Si Entertainment in association with Corus Studios for HGTV Canada.
STITCHED (12×60) – Fashion Competition Series
The deadlines are tight, the expectations are high and the judges are hard to please. STITCHED is a fierce original fashion competition series where a new wave of fashion designers match wits and stitches in an epic fashion throw-down in three rounds. In every high-style-meets-high-stakes episode, four competitors face off in dramatic themed challenges with one designer eliminated each round. Facing the oh-so-sharp resident judges and a new guest judge per episode, designers create Ambitious outfits inspired by unique materials and concepts under tight timelines. In the end, one designer rises to the top with a couture-level creation that earns them the $10,000 prize. Fashion model Kim Cloutier hosts alongside style expert Joe Zee and ELLE Canada's Editor-in-Chief Vanessa Craft. Produced by FORTÉ Entertainment in association with Corus Studios for SLICE™.
At MIPTV, Corus Studios will be represented by Rita Carbone Fleury, who will be overseeing the global sales of Corus' original content slate. For further sales inquiries, visit Rita Carbone Fleury, Corus Studios Worldwide Sales, this MIPTV at Stand R7.N3 (Riviera 7).
Corus Studios is a division of Corus Entertainment.
About Corus Studios
Established in 2015, Corus Studios, a division of Corus Entertainment, is a premium content studio that develops, produces and distributes a wide array of original lifestyle, unscripted and factual content globally. Offering dynamic programming that entertains, informs and drives audiences across platforms, Corus Studios content is featured across Corus' suite of channels, including HGTV Canada, HISTORY®, Food Network Canada, and SLICE™. To date, Corus Studios content has been sold in over 100 territories worldwide.
About Corus Entertainment Inc.
Corus Entertainment Inc. (TSX: CJR.B) is a leading media and content company that creates and delivers high quality brands and content across platforms for audiences around the world. The company's portfolio of multimedia offerings encompasses 44 specialty television services, 39 radio stations, 15 conventional television stations, a global content business, digital assets, live events, children's book publishing, animation software, technology and media services. Corus' roster of premium brands includes Global Television, W Network, OWN: Oprah Winfrey Network Canada, HGTV Canada, Food Network Canada, HISTORY®, Showcase, National Geographic Channel, Q107, CKNW, Fresh Radio, Disney Channel Canada, YTV and Nickelodeon Canada. Visit Corus at www.corusent.com.
For more information, please contact:
Catrina Jaricot
Publicity Manager
Corus Entertainment
416.479.6397
catrina.jaricot@corusent.com
For more information on sales of Corus Studios original Lifestyle content at MIPTV, please contact:
Rita Carbone Fleury
Worldwide Sales
Corus Entertainment
rita.carbonefleury@corusent.com
Stand R7.N3 (Riviera 7)