Corus Radio Winnipeg And True North Sports + Entertainment Announce Play-by-play Team And Exclusive Winnipeg Jets Programming On 680 CJOB
December 18, 2020
CORUS RADIO WINNIPEG AND TRUE NORTH SPORTS + ENTERTAINMENT ANNOUNCE PLAY-BY-PLAY TEAM AND EXCLUSIVE WINNIPEG JETS PROGRAMMING ON 680 CJOB
Veteran Broadcasters Paul Edmonds and Jamie Thomas to call Jets Games for the 2020-21 NHL Season; 680 CJOB's Kelly Moore to Host Pre and Postgame Show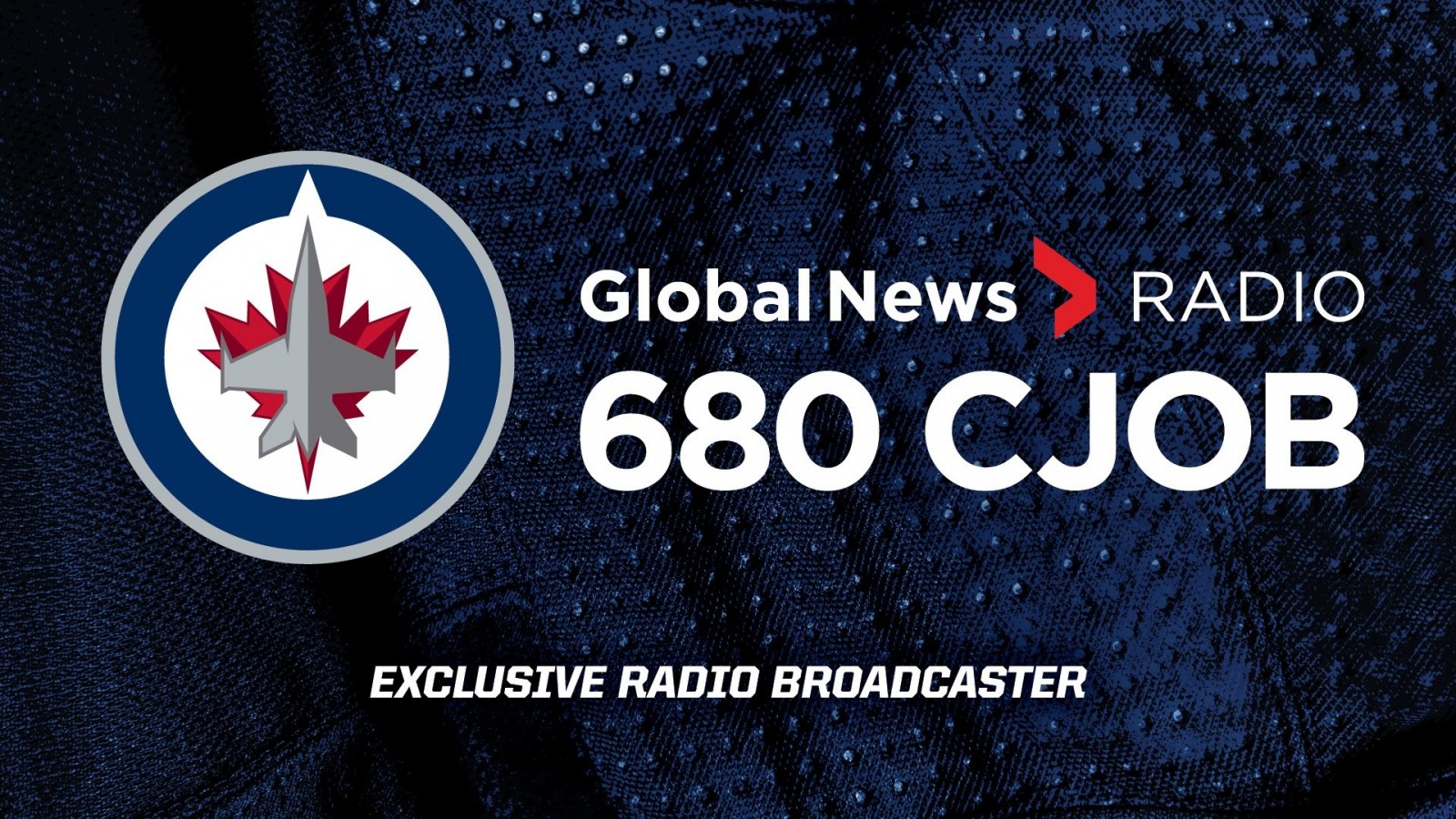 For Immediate Release
WINNIPEG, December 18, 2020 – The Winnipeg Jets Hockey Club (True North Sports + Entertainment) and Corus Radio Winnipeg are pleased to announce that veteran Broadcaster Paul Edmonds will lead play-by-play coverage of the Jets' 2020-21 NHL season games on 680 CJOB – the exclusive, long-term radio home of the Winnipeg Jets. Edmonds will be joined in the booth by Jamie Thomas of JetsTV, former national sports anchor and Western Hockey League colour analyst.
In addition to carrying all Winnipeg Jets games live, 680 CJOB will provide hundreds of hours of additional exclusive programming, including the Jets' pre and postgame shows hosted by Kelly Moore.
"We are very excited to be able to offer such an impressive lineup of exclusive content to Winnipeg Jets fans," said Brent Williamson, News Director and Station Manager, Global Winnipeg and 680 CJOB. "Our coverage will have something for everyone, from die-hard fans looking for deep analysis to more casual fans who want to keep in touch with Manitoba's premier sports team."
Now in the sixth decade of his career – including his fourth covering sports on CJOB – Kelly Moore is a household name in the Manitoba sports scene. The radio play-by-play voice for the final two seasons of the original iteration of the Winnipeg Jets, as well as the first 10 seasons of the original Manitoba Moose, Moore will bring a deep insight to the Jets pre and postgame shows that only someone of his experience can.
Moore will be joined on game nights, before the puck drops and after the final buzzer, by a rotating panel of former NHLers. Representing Winnipeg Jets eras past and present, guests include: Jordy Douglas, Ted Irvine, Grant Clitsome and Derek Meech. In addition, former Canadian Women's Olympic Team and Brandon Wheat Kings Coach Dwayne Gylywoychuk will be returning to the CJOB airwaves to provide his expertise.
Game night coverage will also include a media panel featuring analysis from: Winnipeg Sun Sports editor Ted Wyman, Sun Sports reporter Scott Billeck, Murat Ates of The Athletic-Winnipeg and Sean Reynolds of Sportsnet.
Beyond game nights, 680 CJOB is launching a brand-new 30-minute weekday noon show focused on the Winnipeg Jets. This fast-paced program will feature live reports and updates, along with the very latest audio from the Jets dressing room. CJOB will also partner with some of the most trusted and recognized names in Manitoba hockey circles to provide commentary and analysis via long form programming throughout the day – including broadcaster and CJOB hockey analyst Leah Hextall.
As part of the agreement between 680 CJOB and True North, every Manitoba Moose game will now be heard live online at www.cjob.com. More details coming soon.
680 CJOB is Winnipeg's sports leader offering exclusive content and game coverage for Manitoba's three premier sports franchises, the Winnipeg Jets, the Winnipeg Blue Bombers and the Manitoba Moose. 680 CJOB is synonymous with excellence in sports reporting, talk radio, news and community involvement. The station will celebrate 75 years serving Manitobans next year.
– 30 –
SOCIAL MEDIA LINKS:
Twitter: @CorusPR, @680CJOB, @NHLJets
Facebook: @680CJOB, @NHLJets
Instagram: @680cjob, @nhljets
Global News Radio 680 CJOB is part of the Corus Entertainment Network.
About Corus Entertainment
Corus Entertainment Inc. (TSX: CJR.B) is a leading media and content company that develops and delivers high quality brands and content across platforms for audiences around the world. Engaging audiences since 1999, the company's portfolio of multimedia offerings encompass 34 specialty television services, 39 radio stations, 15 conventional television stations, a suite of digital assets, animation software, technology and media services. Corus is an established creator of globally distributed content through Nelvana animation studio, Corus Studios, and children's book publishing house Kids Can Press. The company also owns innovative full-service social digital agency so.da, and lifestyle entertainment company Kin Canada. Corus' roster of premium brands includes Global Television, W Network, HGTV Canada, Food Network Canada, HISTORY®, Showcase, Adult Swim, National Geographic, Disney Channel Canada, YTV, Global News, Globalnews.ca, Q107, Country 105, and CFOX. Visit Corus at www.corusent.com.
About True North Sports + Entertainment
True North Sports + Entertainment owns and operates Bell MTS Place, the Winnipeg Jets (NHL), the Manitoba Moose (AHL), Bell MTS Iceplex, and the Burton Cummings Theatre. Located adjacent to Bell MTS Place is True North's mixed-use development, True North Square, which includes both office and residential towers, 242 Hargrave and 225 Carlton. True North proudly supports the True North Youth Foundation, the charitable arm of True North and the Winnipeg Jets and Manitoba Moose.
For media inquiries, please contact:
Chris Sarpong
Communications, Global News & Corus Radio
416.446.5519
chris.sarpong@corusent.com
Rishma Govani
Senior Manager, Communications, Global News & Corus Radio
416.391.7361
rishma.govani@corusent.com
Krista Sinaisky
Director of Corporate Communications, True North Sports + Entertainment
204.926.5543
ksinaisky@tnse.com